Cook School
Non-Profit Organisation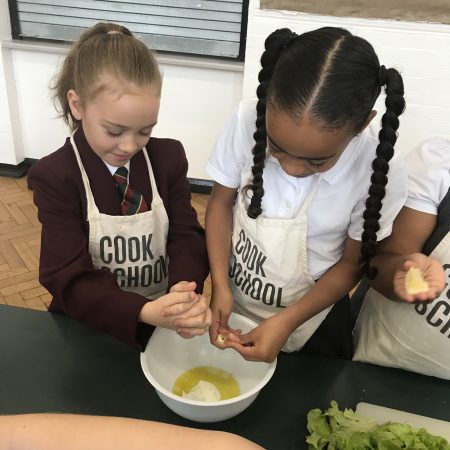 Portrait
A nationwide, not-for-profit organisation helping children to understand food & teaching children to cook
---
---
We're proud to partner with Cook School, a nationwide, non-profit, organisation that helps children to understand food & shows them how to cook healthy foods at home for friends and family.
With accessible and affordable cookery lessons available for students aged 5-19, Cook School is about getting children excited about food and teaching them to cook.
The Cook School course, inspired by classic dishes and street foods from around the world, is written by award-winning children's cookbook author Amanda Grant with contributions from top chefs, cooks, writers and even the students themselves.
Working together with Cook School, Maple from Canada worked up a series of fun workbooks for children aged 3 – 11. Focusing on the magic of maple and teaching children on the sustainable benefits of pure Canadian maple syrup each workbook features recipes and activities to get children to understand how maple syrup is produced, some of its benefits as part of a balanced, nutritious diet and some recipes that utilise this versatile ingredient.
---
The Science Behind Maple
Researchers are learning about the natural composition of maple syrup and its potential benefits to human health. Find out what they know.