Always in Season – The Podcast
Learn about eating seasonally and sustainably with Maple from Canada, James Golding and a series of special guests.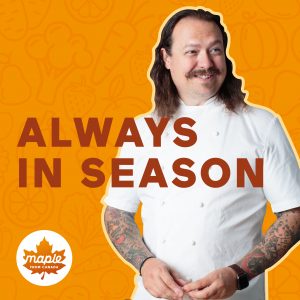 From learning what it really means to eat in season to talking to some of the UK's most influential food experts, this new podcast celebrates the very best of seasonal and sustainable eating.
Each episode serves up insightful knowledge on growing and sourcing your ingredients and simple cooking tips and recipes so that you can learn how a splash, drizzle or generous pour of naturally sustainable pure Canadian maple syrup can transform fresh produce into delicious food creations.
Hosted by James Golding, a driving force in promoting sustainable eating in the UK hospitality industry and Group Chef Director for a major UK hotel group.
Each episode is available on Spotify, Apple Podcasts, Castbox, Amazon Music.
---
S2 E1: Talking food with Ulrika Jonsson
With Ulrika Jonsson: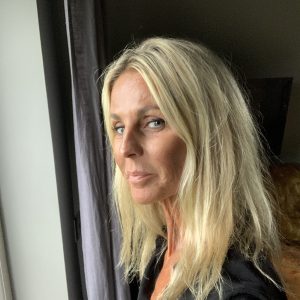 In the first episode of our brand-new season, we are joined by the sensational Ulrika Jonsson. Not only is Ulrika a fantastic TV presenter but she is a passionate cook, gardener and MasterChef finalist. Here we chat about how she first fell in love with cooking, what it was like eating in the Big Brother House, favourite seasonal recipes and so much more
This episode is also available on Castbox and Amazon Music.