Pure maple syrup is produced by tapping the sap from maple trees in Québec, Canada.
---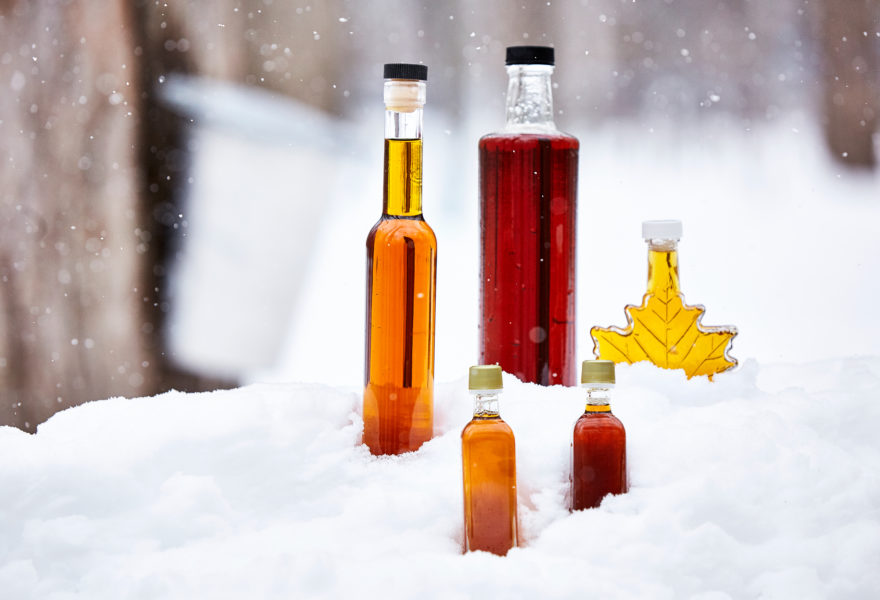 ---
Canada's secret ingredient
Discover what makes the four distinct grades of maple syrup.
Primarily produced from the syrup collected at the very beginning of the season. Recognisable by its light colour and sweet, delicate flavour.
Harvested after the golden maple syrup and relatively light in colour. It has a pure, rich taste and is ideal in vinaigrettes or drizzled over sweet and savoury dishes.
The most commonly used syrup, harvested after amber maple syrup. Its more pronounced maple flavour is perfect for cooking, desserts and sauces.
Darker in colour. Rich, distinctive flavour that is more pronounced than that of dark maple syrup. Recommended for sauces and glazes.
Hundreds of Delicious Recipes
Maple is a special addition to any recipe, from starters and snacks to sumptuous desserts. Find one that's perfect for you, your family and friends.