Easter dinner served up by Birmingham City Ladies
---
It's not just on the pitch where Birmingham City Ladies have been turning up the heat in recent weeks. Four successive league wins have seen The Blues climb to third in the FA Women's Super League, but their cooking is also first-class, says Maple from Canada's UK chef ambassador, David Colcombe.
The squad are taking part in a series of nutritional cooking classes devised by their principal partners, Maple from Canada. In a bid to build the culinary skills of Birmingham City Ladies players, Louis Cipolla Award winner Chef Colcombe tasks the team to prepare several recipes that all contain his favourite and most versatile store cupboard ingredient, pure Canadian maple syrup.
This series of events are part of a much bigger partnership deal – the largest in Blues Ladies' history. Maple from Canada promotes the nutritional benefits of pure Canadian maple syrup as a healthier alternative to processed sugars and other sweeteners. The maple-based dishes that Chef Colcombe devises for the squad are designed to fuel professional athletes.
University College Birmingham (UCB) was the venue for the latest cookery masterclass – an Easter extravaganza. The squad began by preparing a creamy curried maple, carrot and butter bean soup, which went down a treat.
Also on the menu was a marinated joint of lamb with maple, fennel, citrus and potatoes, serviced with a spinach rice. For the vegetarians, maple – a vegan product – was used in a creamy courgette lasagne.
The team then prepared a dessert of hot cross bread and lemon pudding with maple – a special treat after a tough morning of training.
Chef Colcombe said: "The cookery skills of both the playing and management staff at Birmingham City Ladies has mirrored their great end of season form on the pitch.
"The squad are continuing to fuel themselves with the goodness of a great, natural energy source in maple syrup, and I believe that this will prove invaluable throughout the rest of the season.
"Achieving goals, having fun, great teamwork and keeping a competitive edge in the kitchen are all very familiar to me. So, being able to pass on this expertise to these young athletes is rewarding.
"Congratulations to everyone, I can't wait until next season."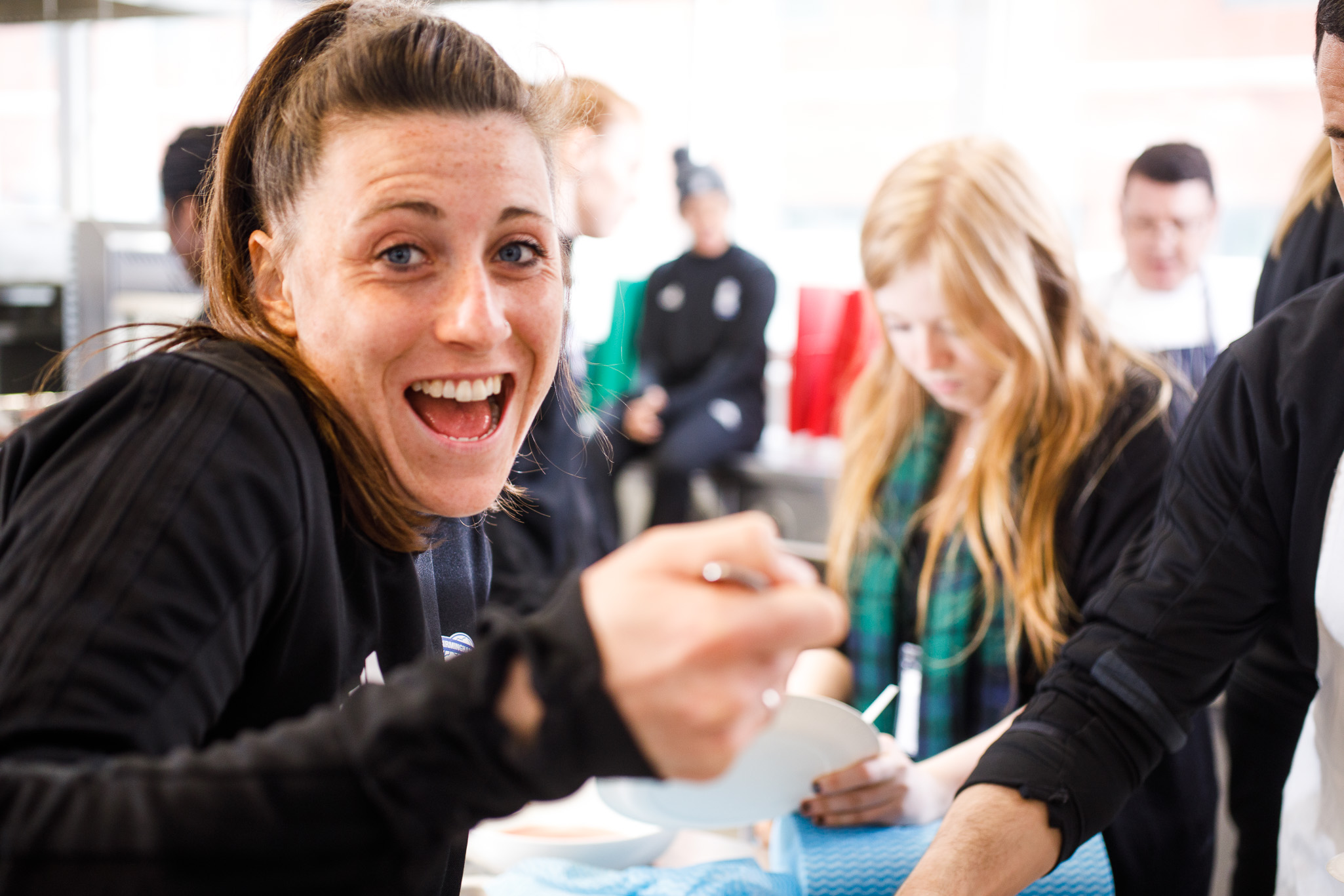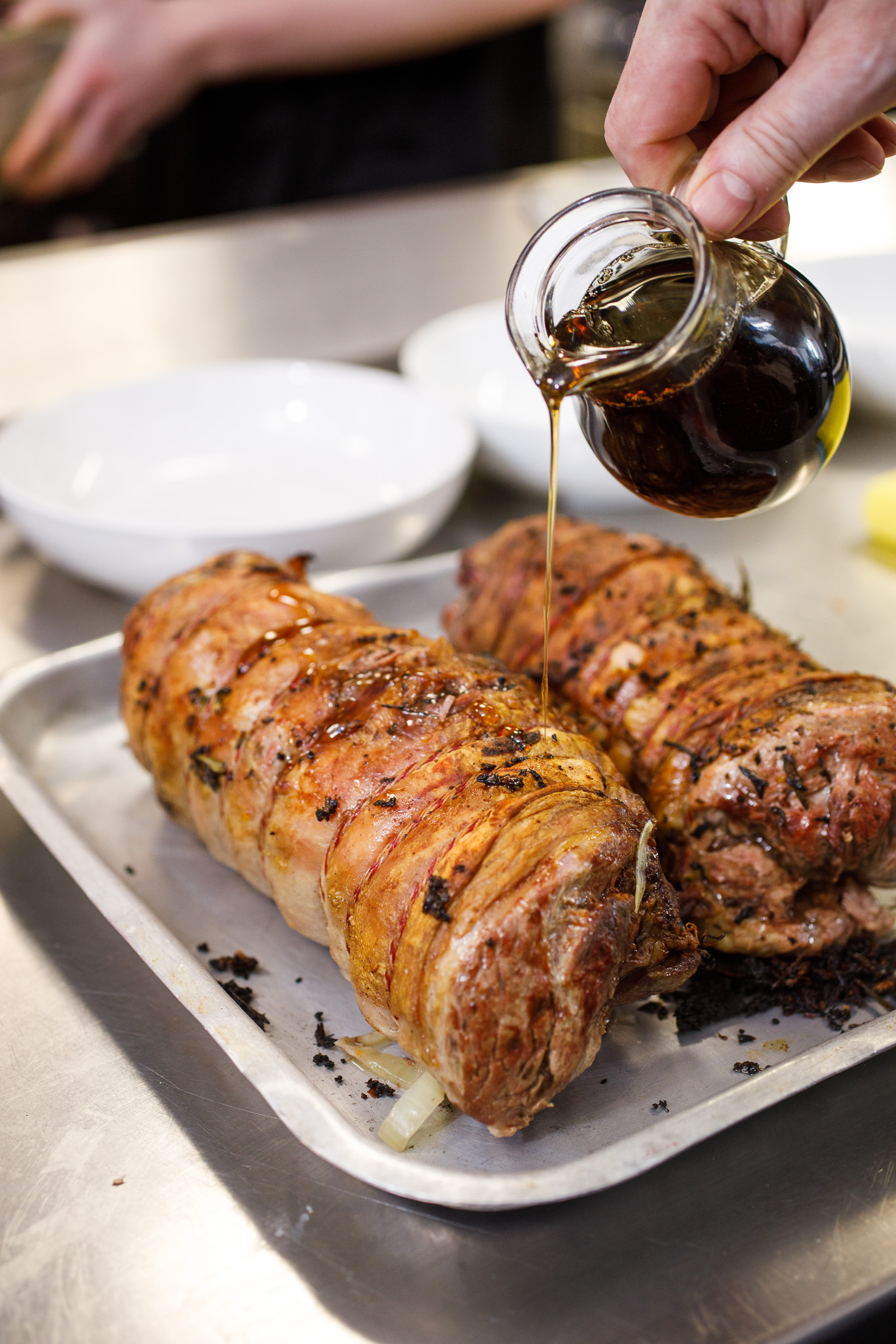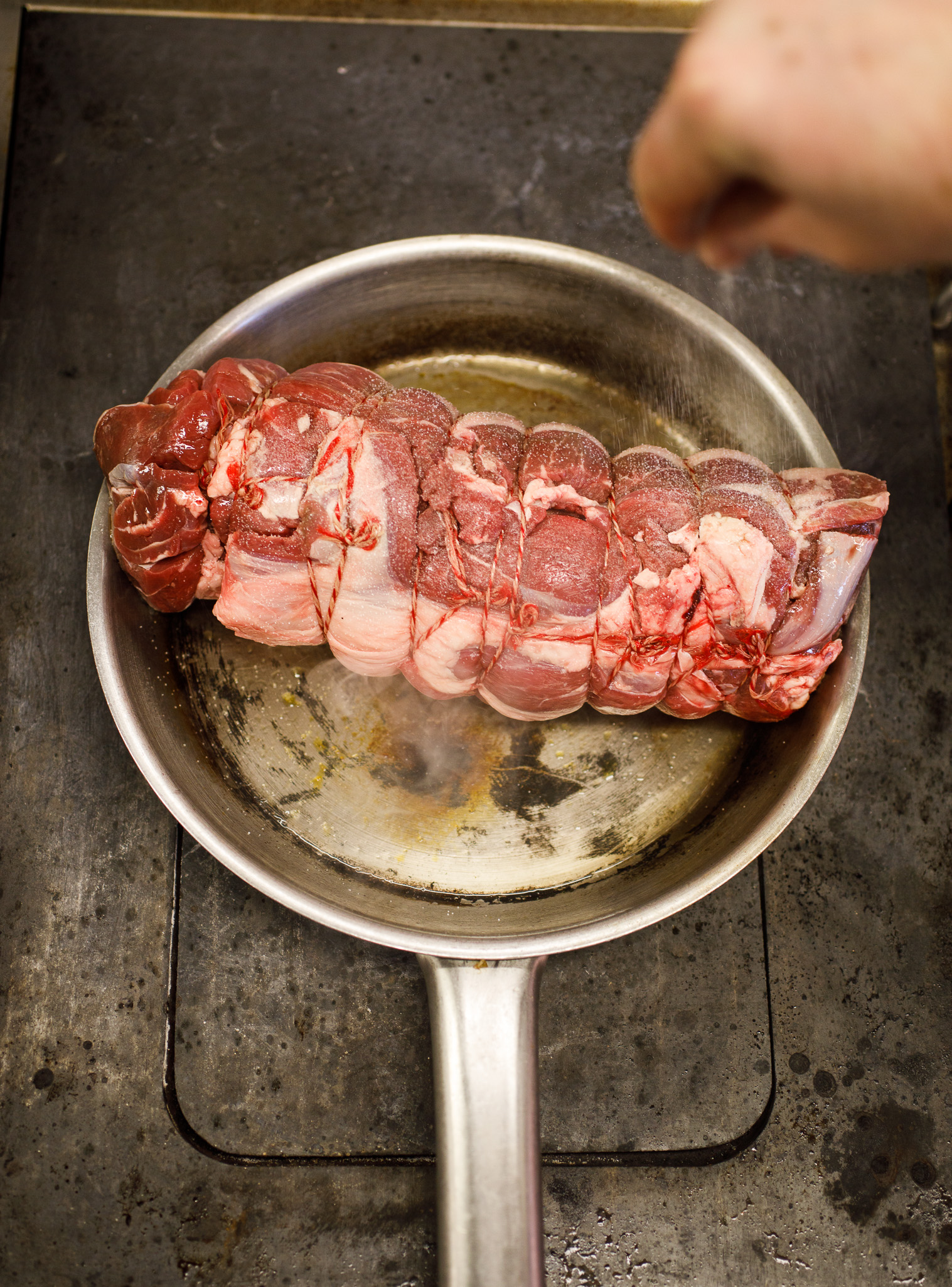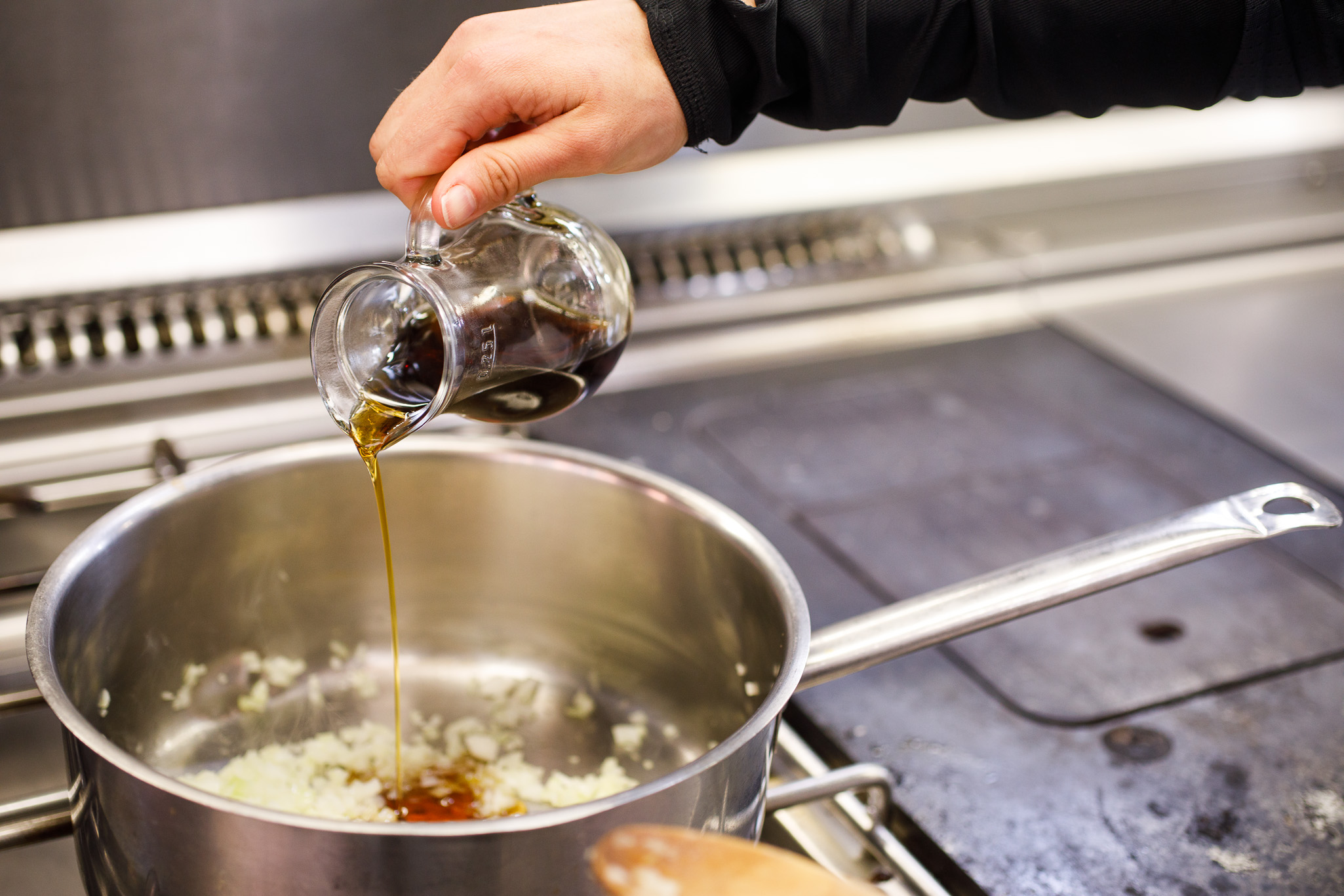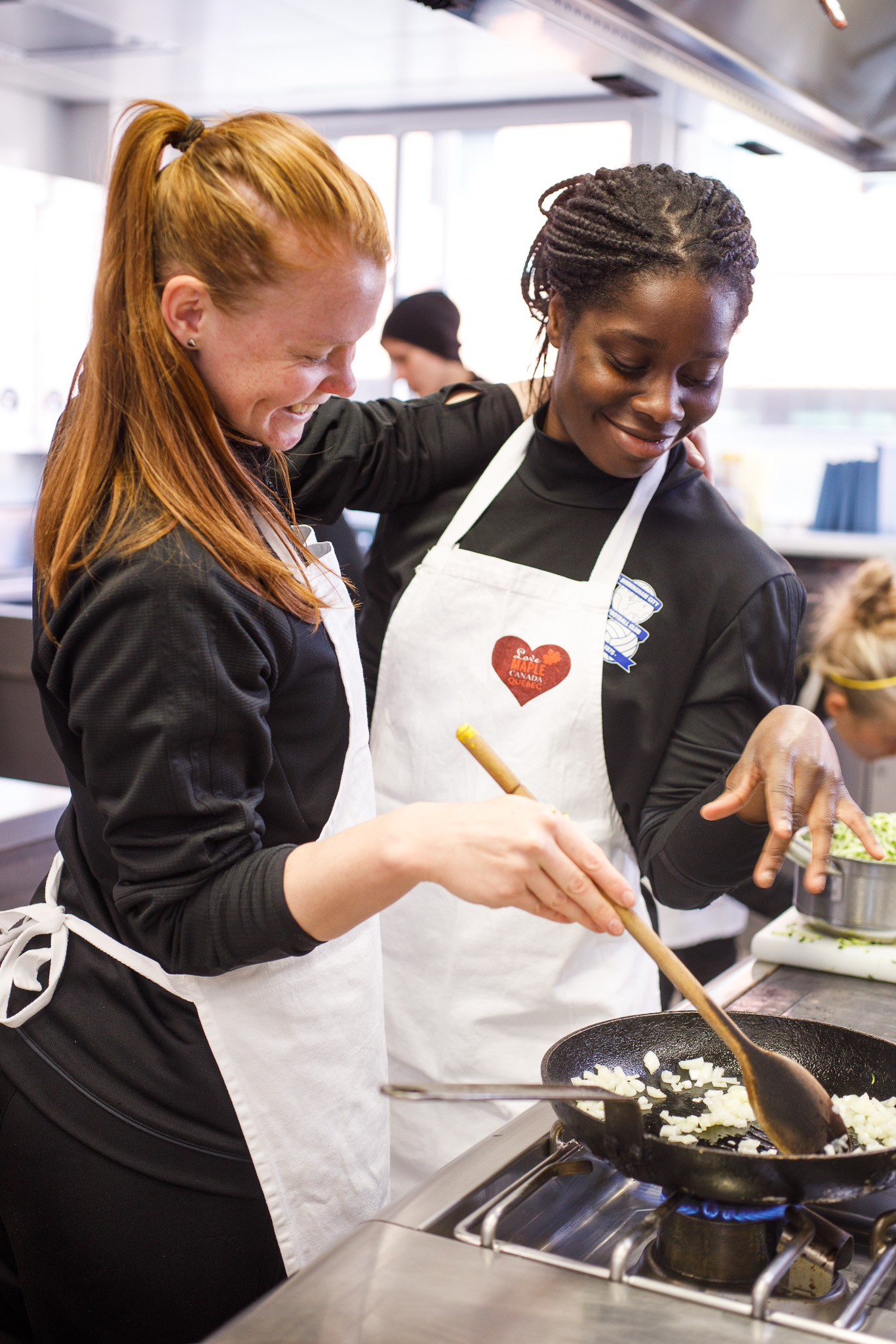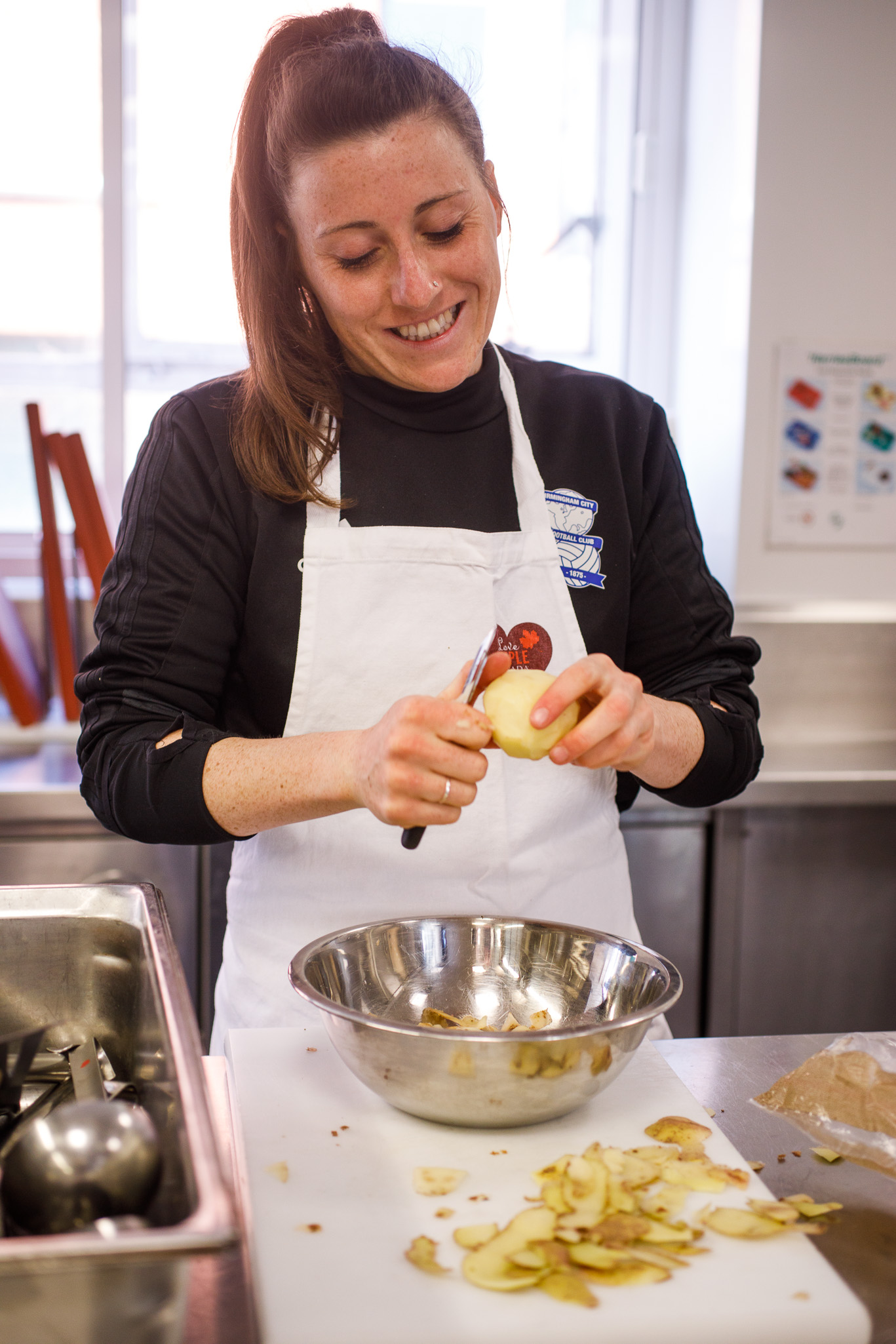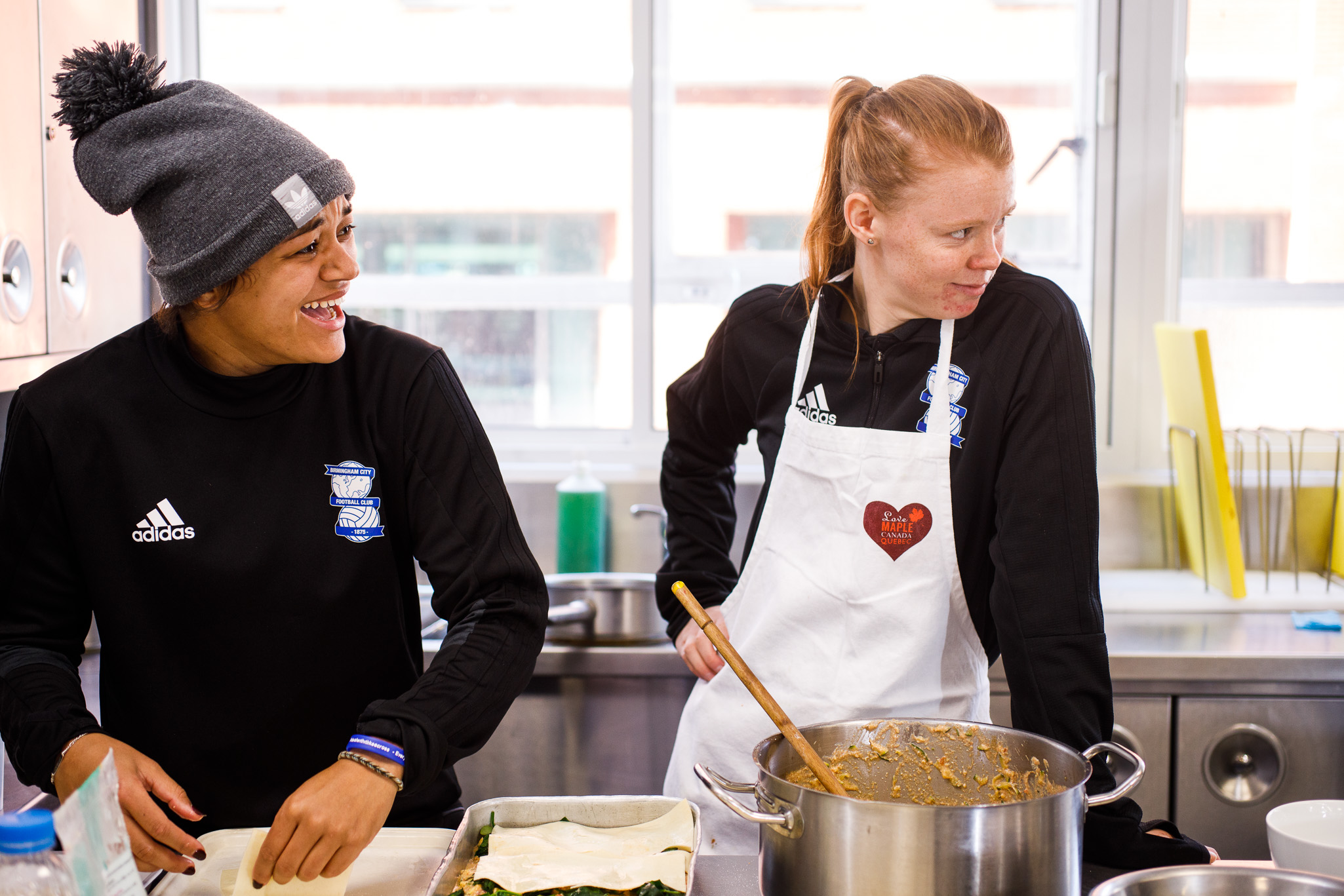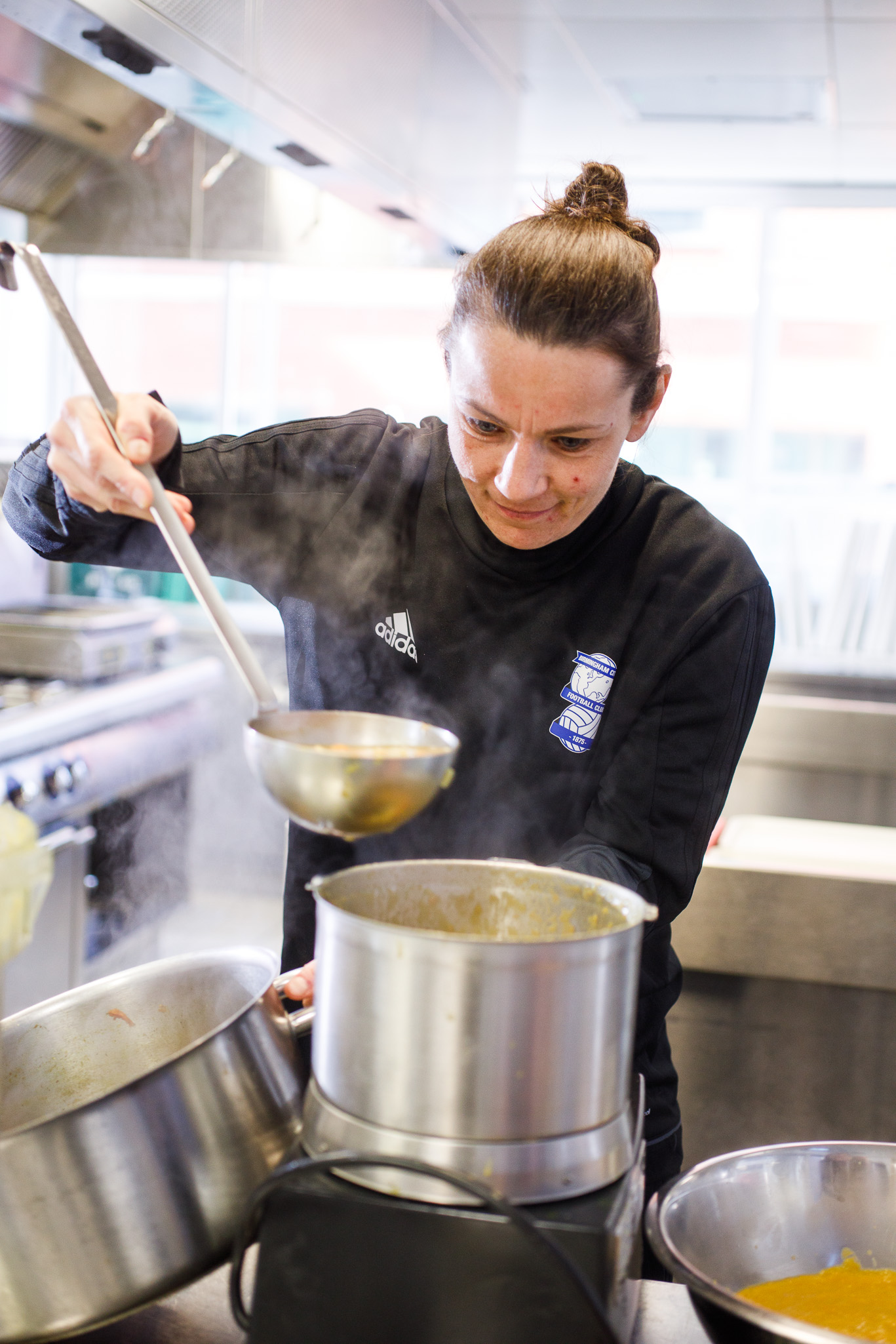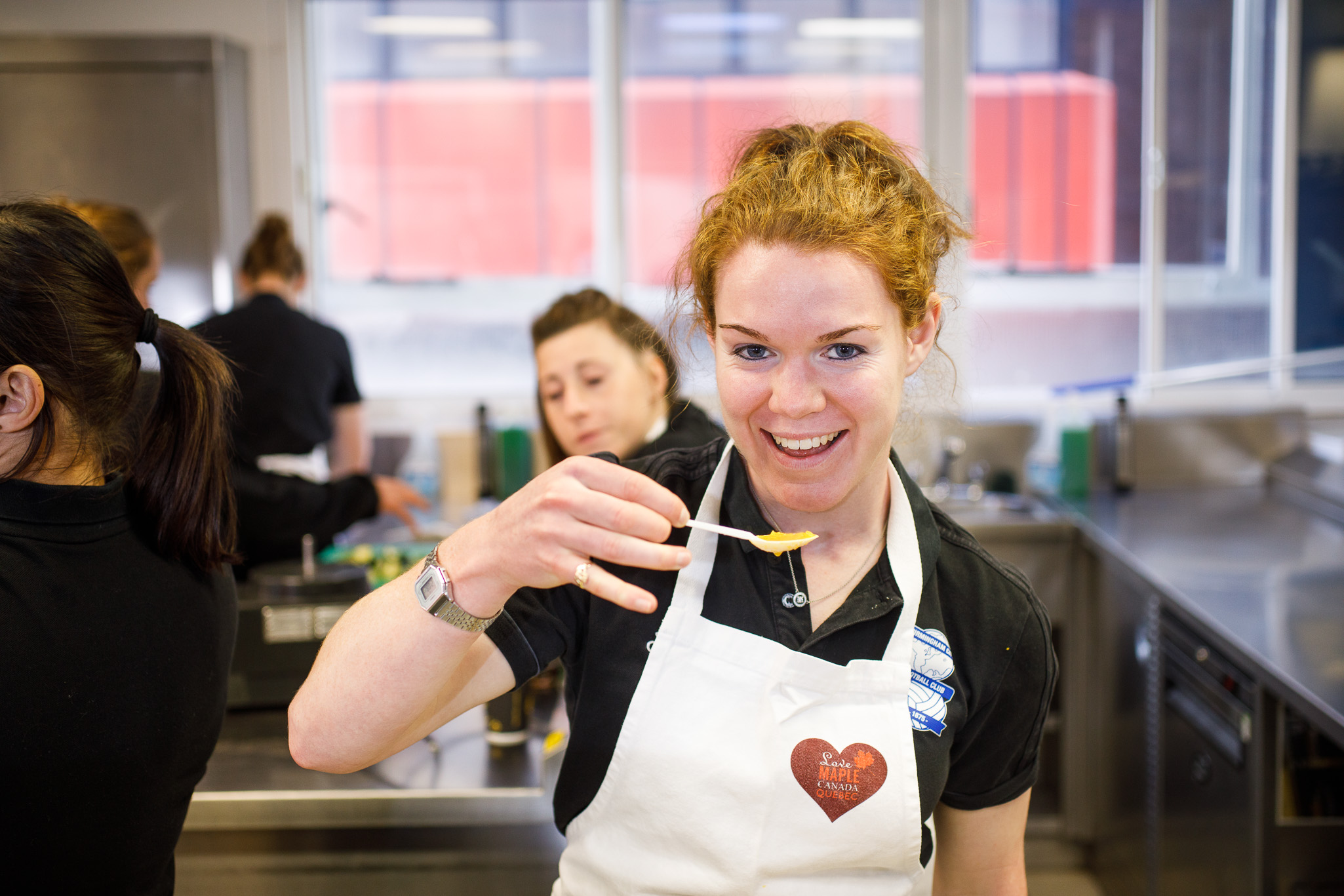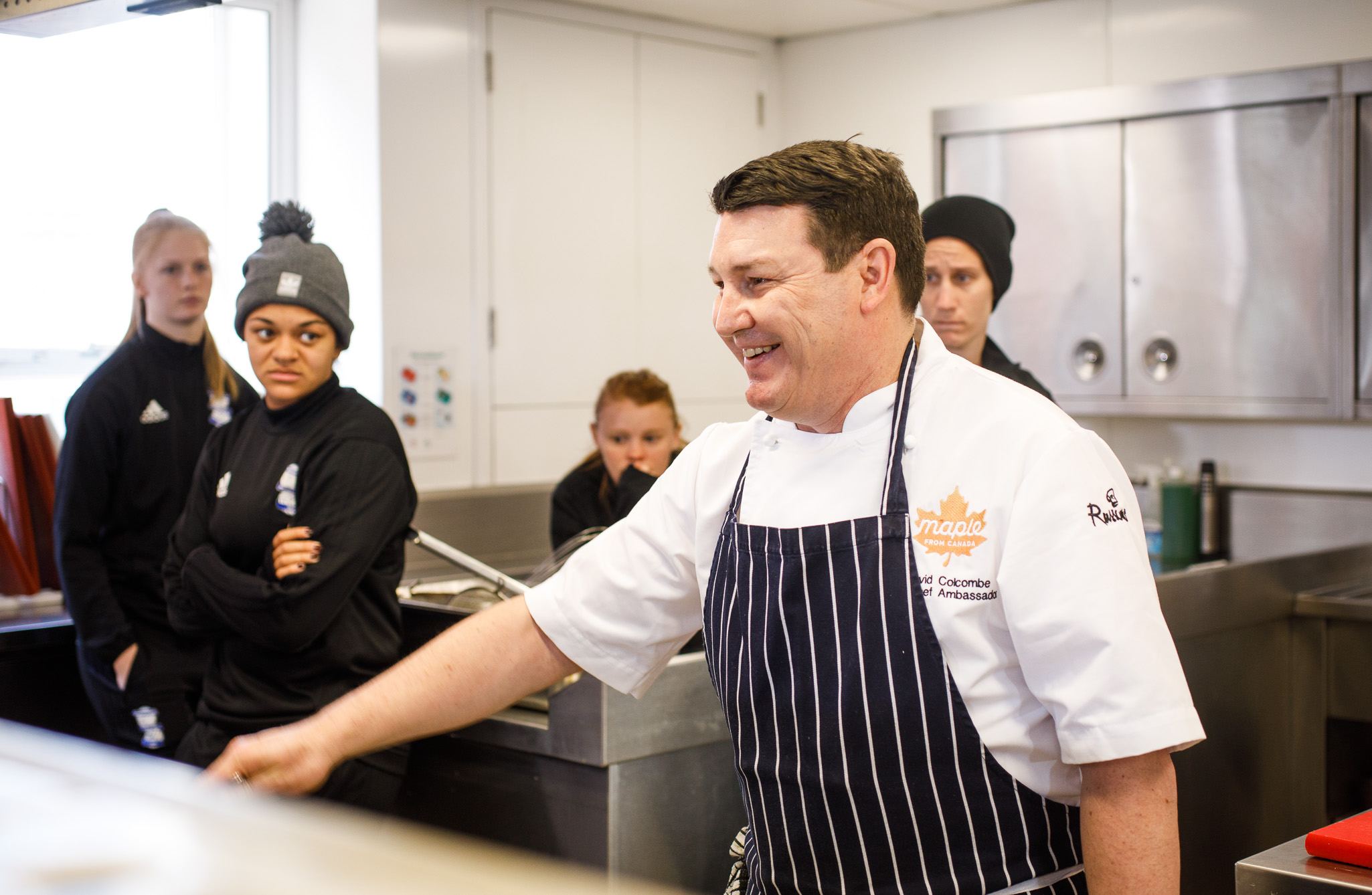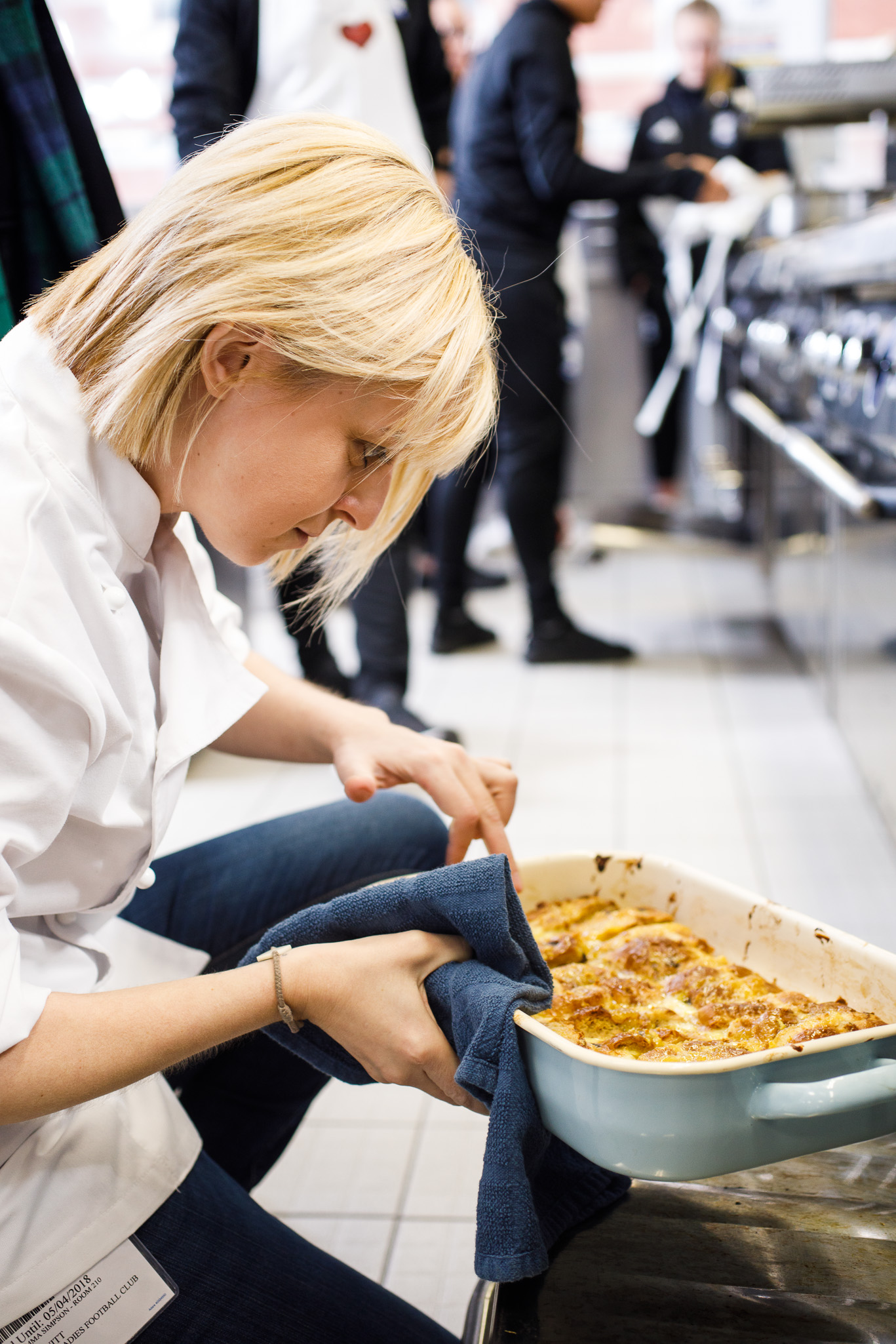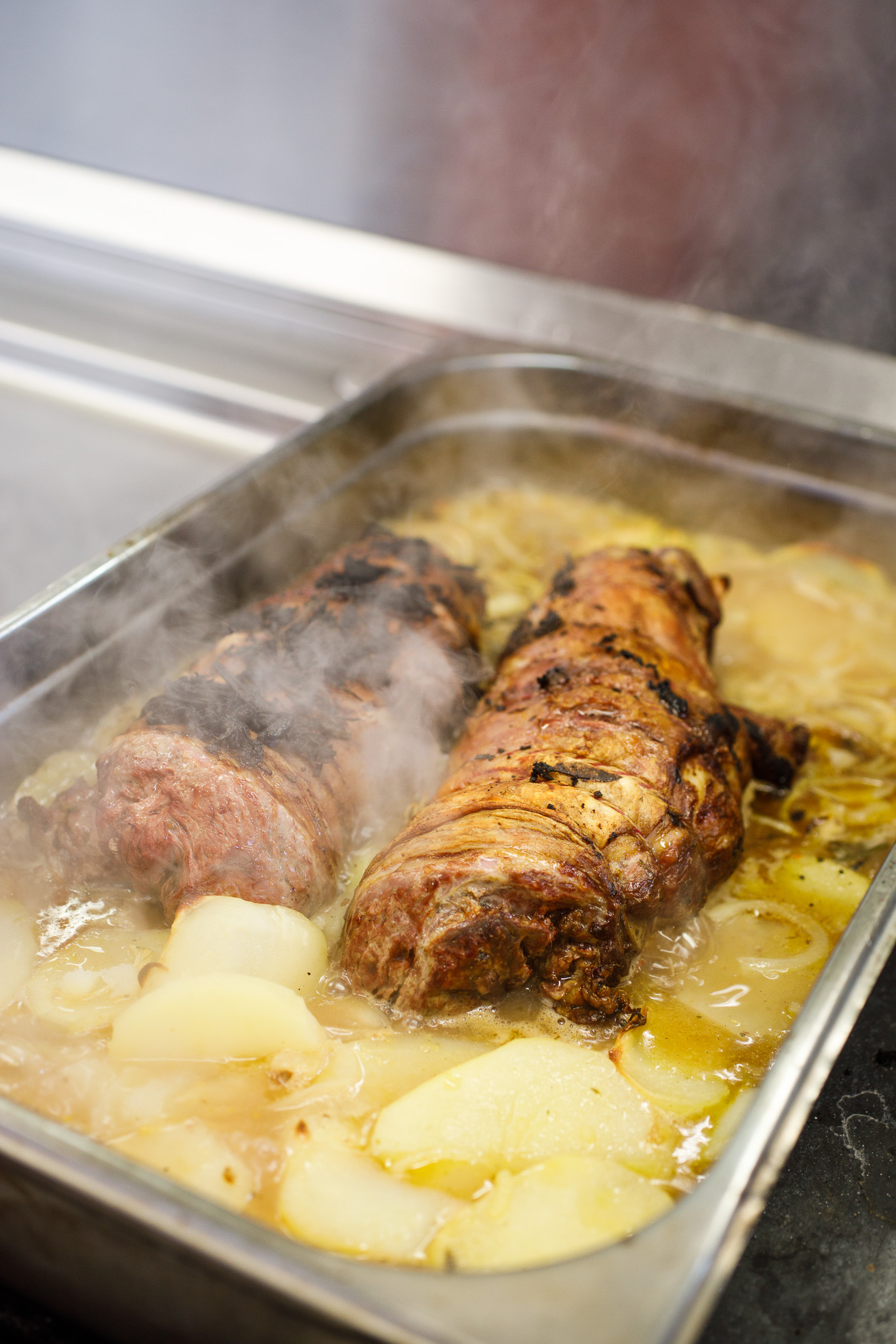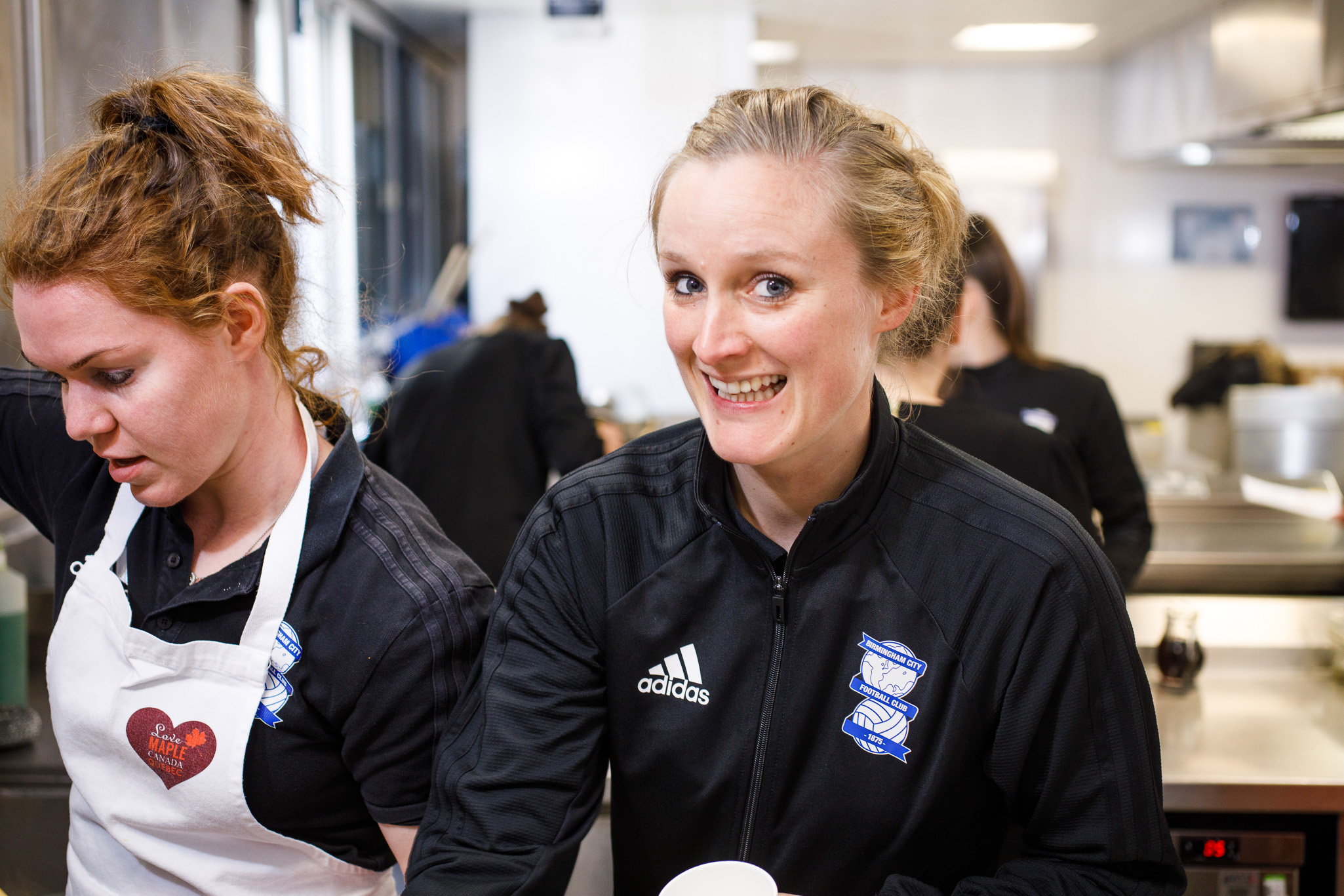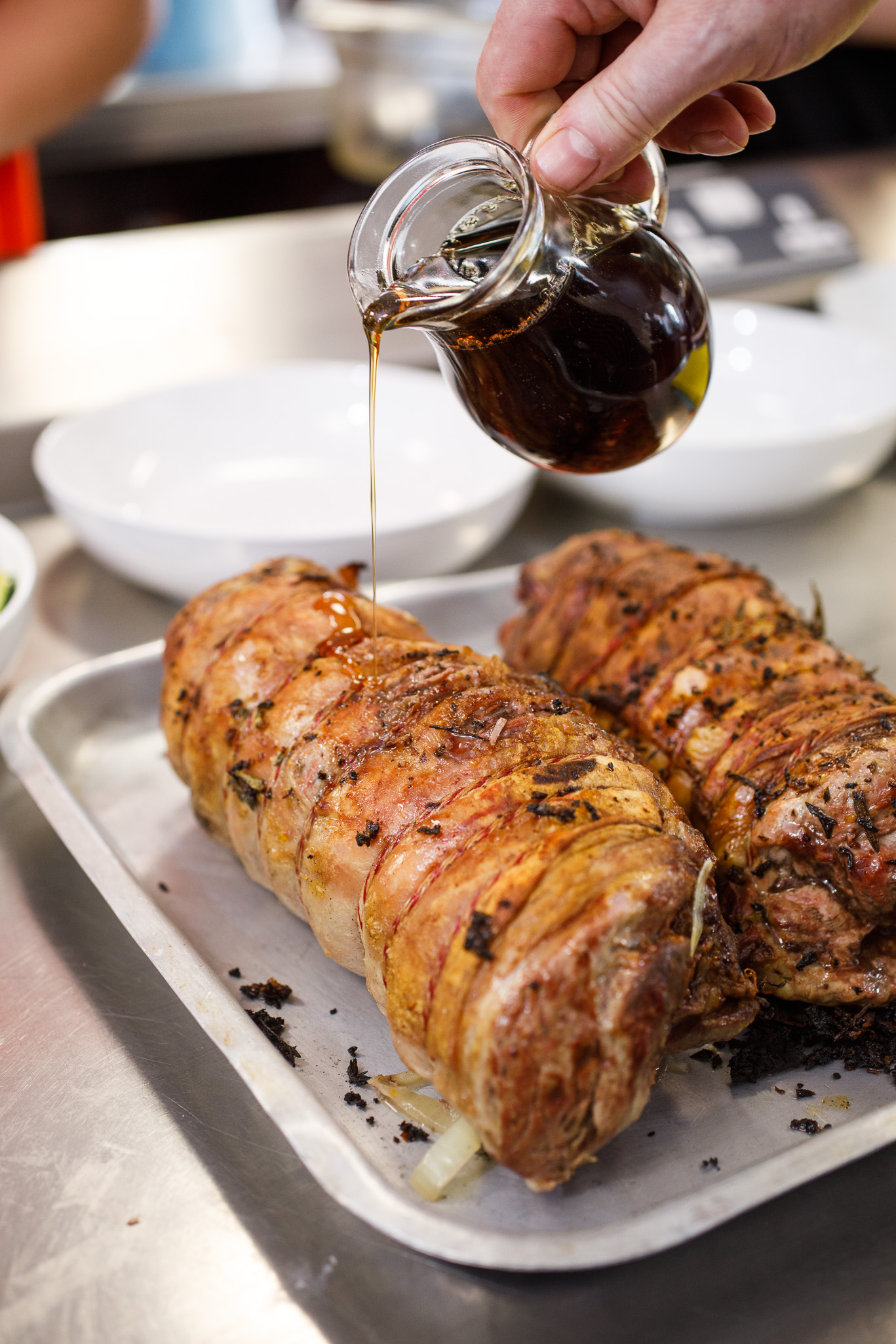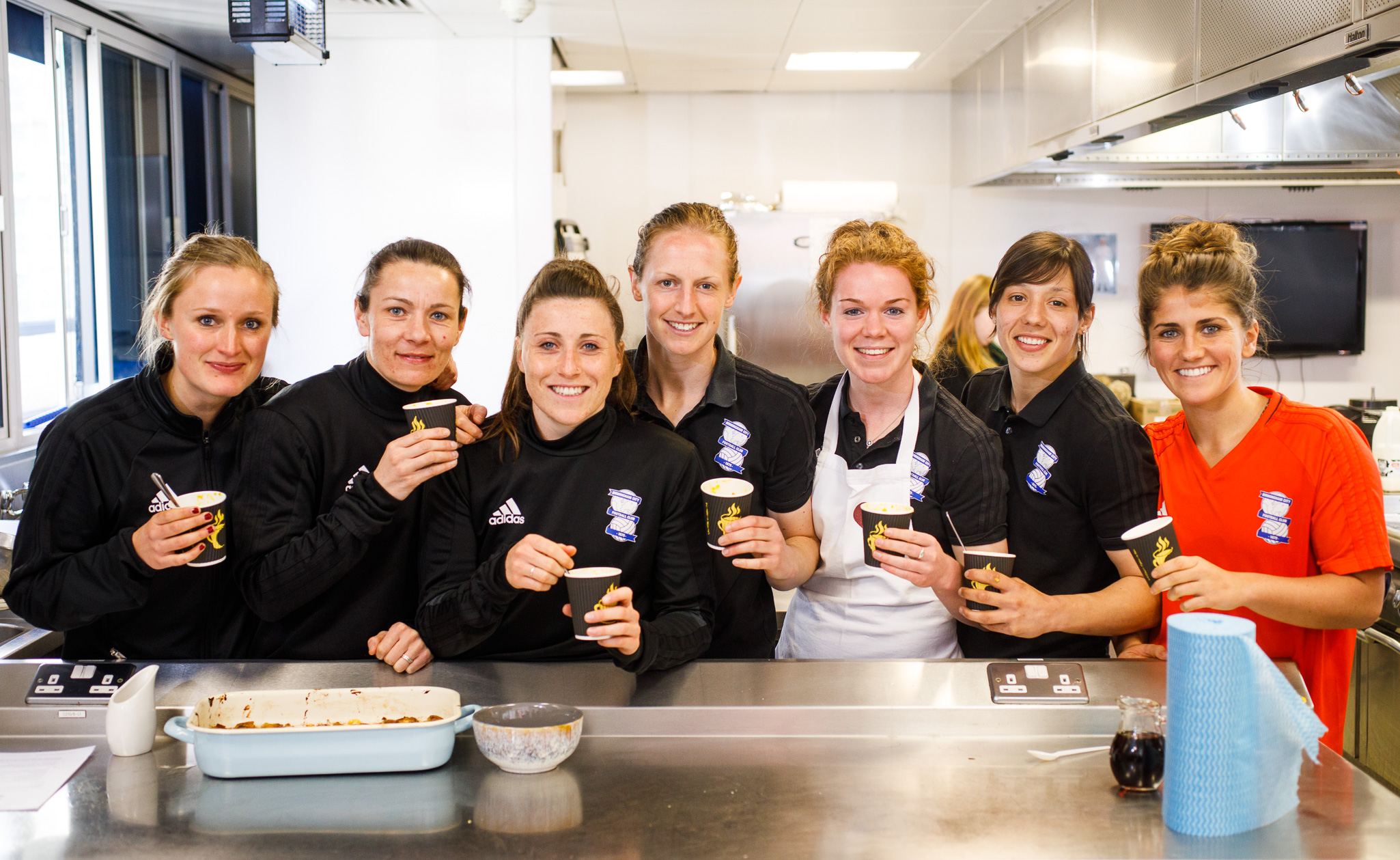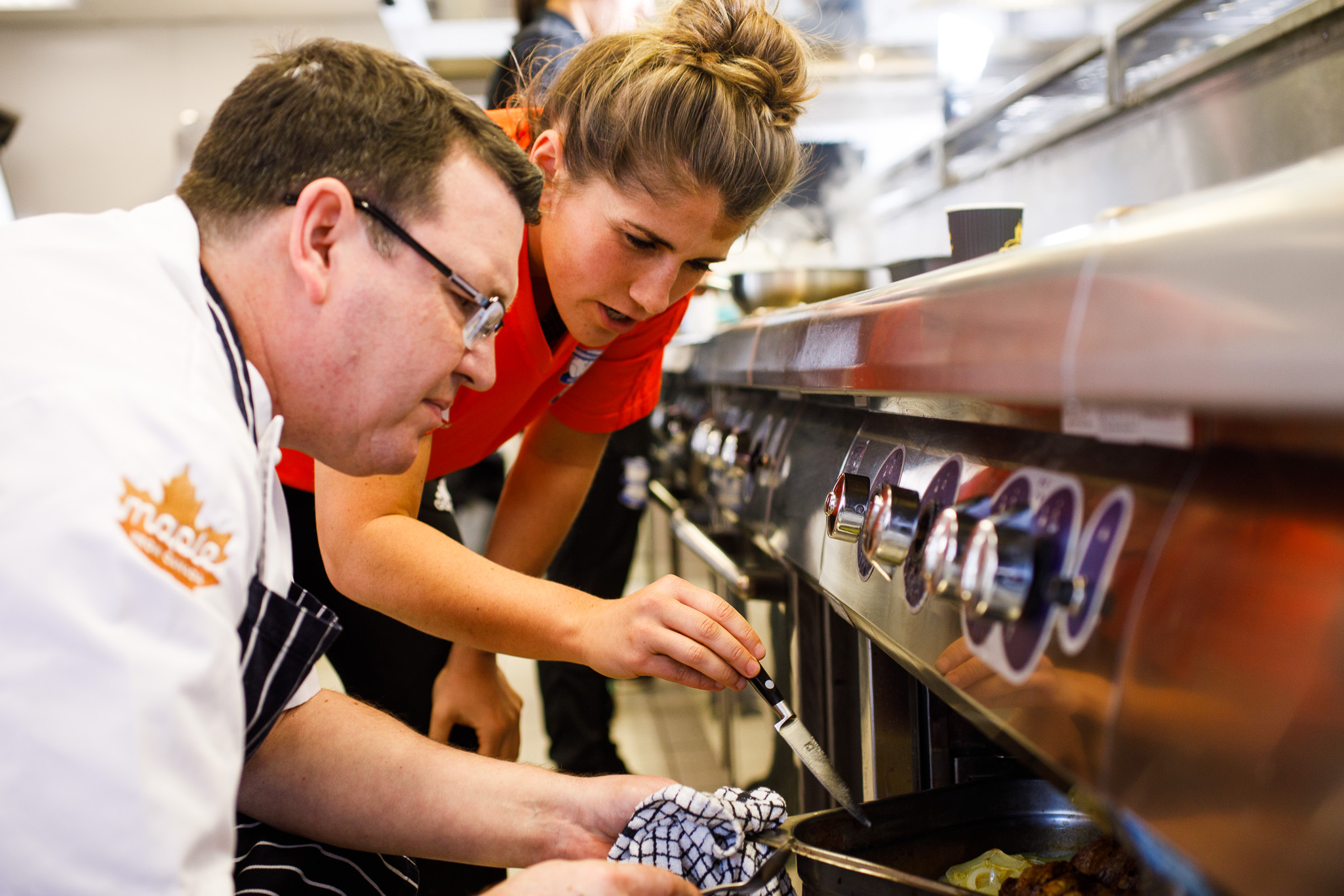 A natural source of energy
Maple syrup is a natural source of energy. Check out our recipes for food and drinks before, during, and after exercise.