Gearing up for games with Maple from Canada
---
Birmingham City are well on their way to another successful season in the Women's Super League, fuelled by principal partner Maple from Canada.
The Blues may sit third in the league but the squad produced some table-topping cooking last week as ex-England international and double FA Women's Cup winner Emily Westwood gave her teammates some nutritious recipe tips.
Maple from Canada's UK chef ambassador David Colcombe is taking the squad through a series of nutritional cooking classes. He tasked Westwood with preparing several recipes containing his favourite and most versatile store cupboard ingredient: pure Canadian maple syrup.
With a focus on refuel and recovery, the former Blues captain asked the team to prepare a teriyaki stir fry, a spicy maple bacon bagel, chocolate peanut butter protein balls and a cinnamon post-match shake with maple syrup.
Maple from Canada promotes the nutritional benefits of pure Canadian maple syrup as a healthier alternative to processed sugars and other sweeteners. The dishes were designed by an expert sportsperson with the aim of fuelling professional athletes.
Chef Colcombe said: "The cookery skills of our footballers are improving month on month. To have this level of support from our partners in positioning pure Canadian maple syrup as a natural energy source is invaluable.
"The playing squad are fantastic ambassadors of the product and their influence on social media is telling. The club's fans are inspired by the journey Maple from Canada and Birmingham City are sharing. Ultimately, we hope this inspires young women to become professional athletes too."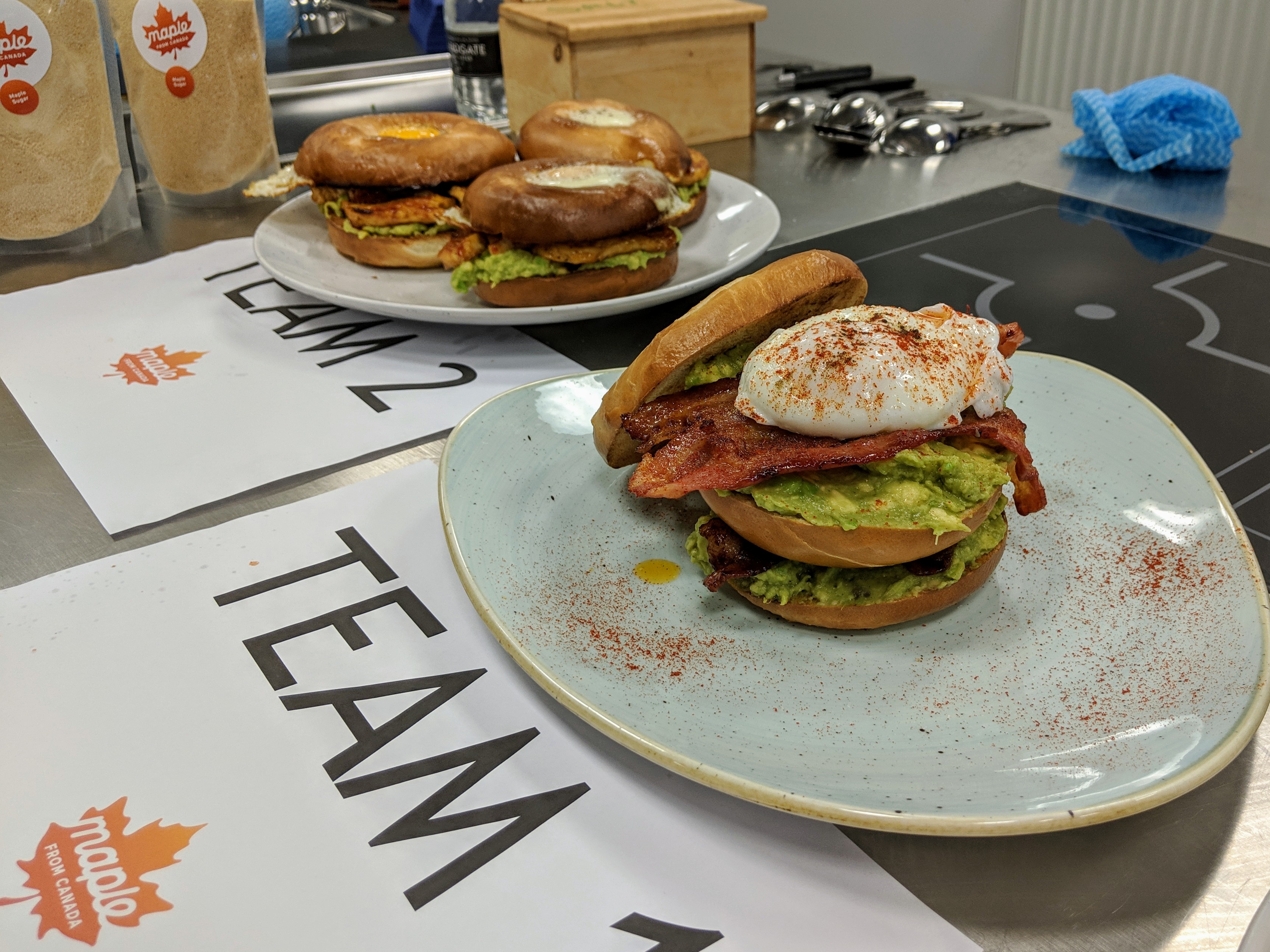 A natural source of energy
Maple syrup is a natural source of energy. Check out our recipes for food and drinks before, during, and after exercise.