Maple from Canada announces quintet of UK chef ambassadors
---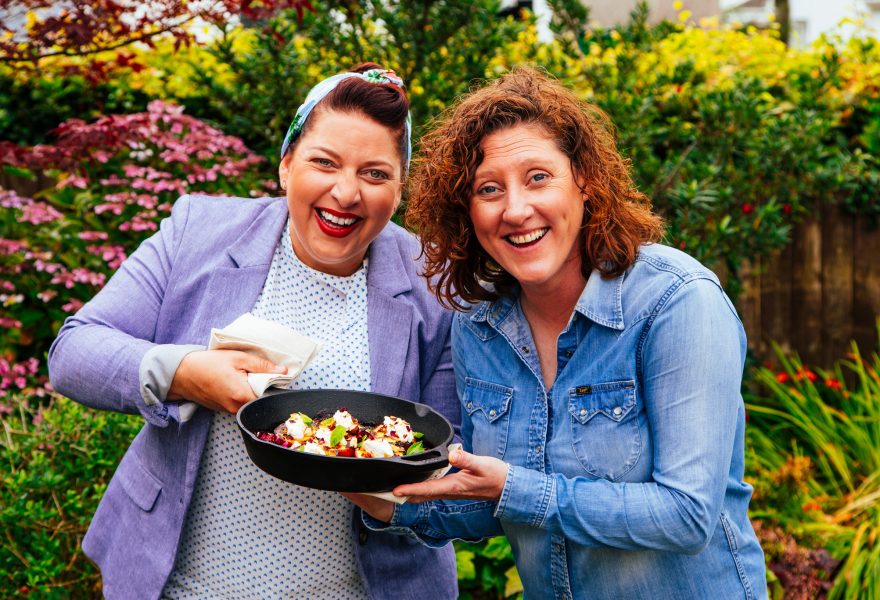 ---
Maple syrup has a new face in the United Kingdom – five new faces, to be precise. Maple from Canada, the brand representing more than 11,300 maple syrup producers in Québec, has unveiled five new chef ambassadors for the UK market, targeting both trade and consumer sectors.
The five ambassadors are: master chocolatier William Curley, James Golding of the Royal Academy of Culinary Arts (RACA), Welsh barbecue duo Sam Evans and Shauna Guinn (Hang Fire Southern Kitchen), blogger and food author Georgina Hayden and Great British Bake Off star Manon Lagrève.
To start the partnership, the chefs were invited to Montréal to meet a number of maple producers, see the tapping process first hand, try maple products and experience the Québécoise maple culture.
The chefs also enjoyed a trip to a traditional Canadian sugar shack and met with a number of Canada's maple chef ambassadors – from patisserie owners to spice hunters and restaurateurs, experiencing the versatility of maple syrup across a range of cuisines. Renowned French chefs Olivier Perret and Phillippe Mollé, both of whom represent Maple from Canada, also cooked for the UK chefs.
The group had opportunities to taste maple products – including different grades of syrup, maple sugar, maple water and maple vinegar – and learn about the true provenance of Canada's iconic ingredient at its source. Producing over 90% of Canada's pure maple syrup, Québec is home to over 7,400 businesses centred around maple products.
As part of the program, the chefs involved will work closely with Maple from Canada  to develop recipes that consumers can recreate at home, as well as incorporating maple into their own menus, products and work.
Mylène Denicolaï, promotion coordinator for Québec Maple Syrup Producers (QMSP), said: "Maple syrup is so engrained in Québec's history and culture that it runs in our blood during the spring season
"Unlike other large industries, it's one in which there is a huge amount of passion and care devoted to the production of our country's most famous ingredient. We want to showcase the diversity of maple in cooking and educate our chefs on the quality and sustainability of the product, arming them with the knowledge to promote the use of maple in the United Kingdom."
Maple syrup's sustainability and naturality is a big talking point for James Golding, a member of RACA's sustainability committee, which promotes the holistic enjoyment of good food through the purity and freshness of natural ingredients.
Speaking of the partnership, James added: "Maple is an incredibly unique ingredient with a diverse range of uses, but what makes it even more special is the fact that you can trace each drop back to the forest in which it was produced.
"The tapping and boiling process is 100% natural and you can see how devoted each producer is to their craft. It's this level of expertise which truly enhances the final product to make a wonderfully versatile ingredient which deserves its place as a culinary staple in the restaurant industry."
A natural source of energy
Maple syrup is a natural source of energy. Check out our recipes for food and drinks before, during, and after exercise.