Christmas Pudding Ice Cream
---
Christmas / Desserts / Sweet Treats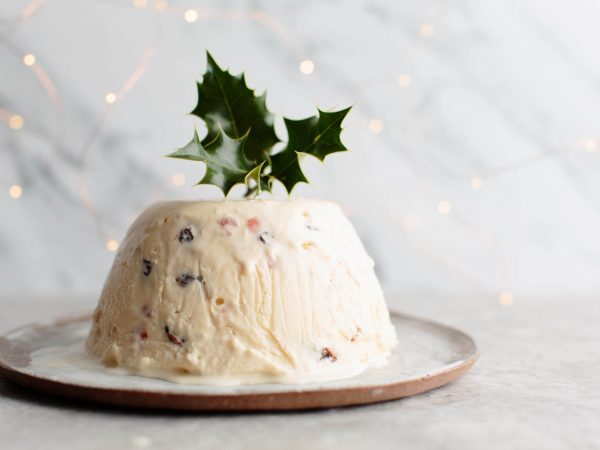 Ingredients
100g maple sugar
4 egg yolks
425ml double cream
100ml brandy
200ml Greek yogurt
2tbsp pure Canadian maple syrup (preferably amber syrup for its rich taste)
40g creamed coconut
60g candied peel
25g raisins
20g glace cherries (cut into quarters)
Method
Soak the candied peel, raisins and glace cherries in the brandy overnight
Mix together the sugar and egg yolk in a bowl
Add the double cream, creamed coconut and maple syrup to a pan and bring to simmering point
Remove it from the heat and gradually whisk it into the egg mixture to make a light custard
Let it cool then add the Greek yogurt
Add the soaked fruits
Line a 1.5l pudding bowl with 3 layers of cling film
Pour in the mixture and place into the freezer to begin to set for 6-7 hours
Take it out of the freezer and leave to soften if needed
Mix thoroughly again so fruit is distributed throughout the ice cream
Re-freeze until completely set then carefully turn out onto a plate and serve
Seasonal fruits, rich maple syrup and hand-made ice cream make this a festive showstopper.
The Quebec Maple Syrup Producers are not in any way responsible for the identification or presence of allergens in recipes or for the classification of any recipe as vegetarian or vegan.
Hundreds of Delicious Recipes
Maple is a special addition to any recipe, from starters and snacks to sumptuous desserts. Find one that's perfect for you, your family and friends.