Pressing for progress in Women's football
---
Women's footballer and England Lioness, Jess Carter of Birmingham City Ladies, is on a mission to raise the profile of women's football. In celebration of International Women's Day, Jess shares her story of how she got into football, and hopes to inspire not only women, but everyone to get behind the sport.
When I was younger, I never dreamt of making a living by becoming a professional footballer. I had two older brothers who were good at football, and they'd make me join in. I'm definitely better than them now!
After playing for an all-boys team for some time, my coach set up a dedicated girls team. He was the first person to say that I would play for England, I didn't believe that was possible at the time, but I'm proud to say he was right.
I first started playing for Blues when I was 16 and made my senior debut in the Champions League. I won PFA Young Player of the Year in 2017 and have gone on to play for the senior England national team.
Over the years, I've been very fortunate to have a supportive family and great team mates who have helped me to achieve my goals. However, it's important to recognise that a strong support network and personal determination will only get you so far in women's football. To truly change things, there needs to be a collective responsibility to push the game forward.
At the moment, Women's Super League fans can watch our sport across BT Sport, BBC (red button) and Facebook, but only a selection of live games are shown.
That said, I was pleased to see that the BBC have chosen to broadcast both FA Women's Cup semi-finals for the first time this season. It is increased media and commercial support like this that is so important in helping the women's game grow.
Our recent victory over a club with as huge an investment as Manchester City signifies how far we've come as a club already. But it's not just Birmingham, women's football will soon be celebrating a major milestone, with the introduction of the new full-time top tier for the 2018/19 season. This means, that for the first time ever, clubs will be comprised solely of full-time professionals.
At Birmingham City Ladies Football Club, the potential has been unlocked through the funding from our principal partners which has enabled us to elevate the game and reach more people. It's a big privilege for us to have Maple from Canada on board.
If we keep getting the funding and the support that we need to just play, then women's football will only get bigger and better.
Join me in supporting the #PressforProgress campaign this International Women's Day.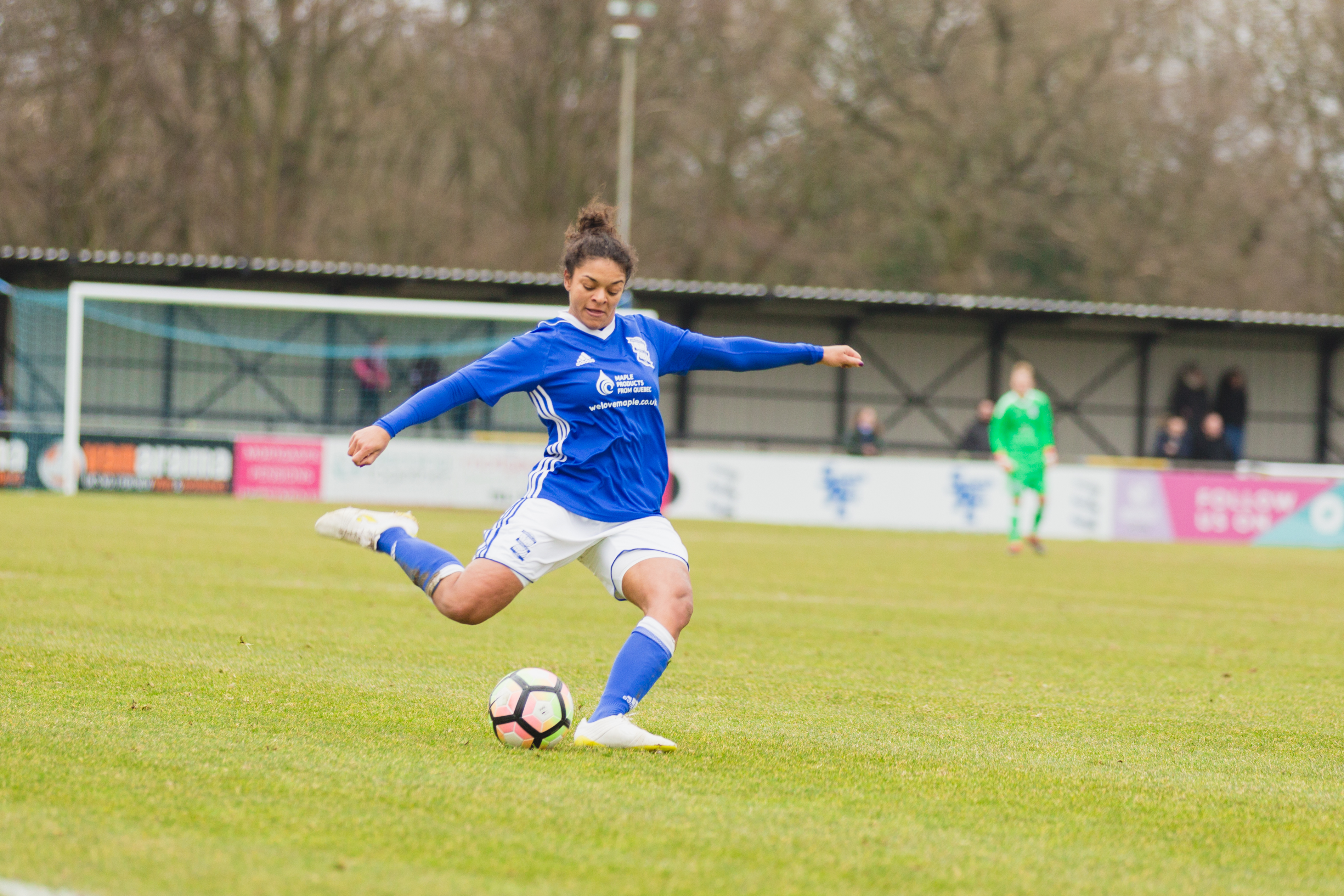 A natural source of energy
Maple syrup is a natural source of energy. Check out our recipes for food and drinks before, during, and after exercise.