Majority of Brits believe in buying sustainable foods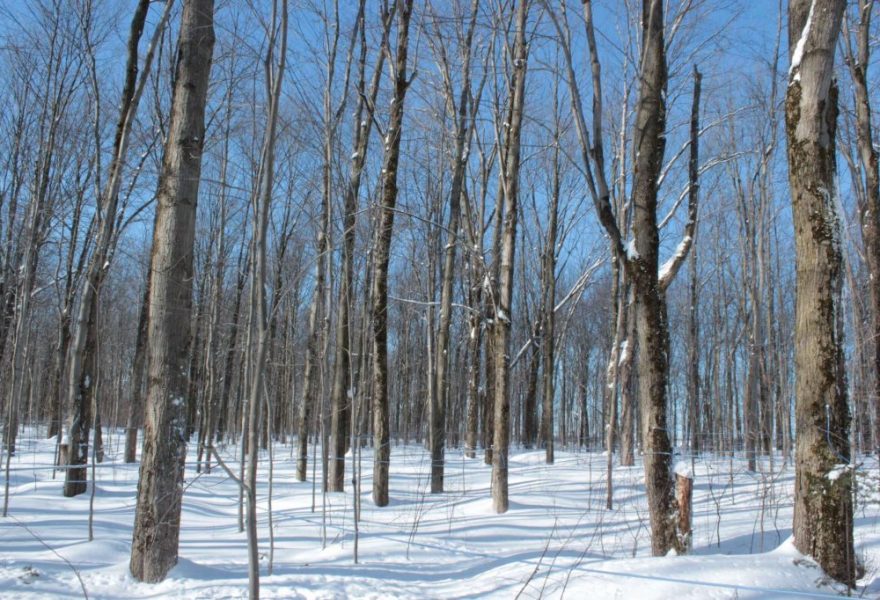 ---
Research has shown that the majority of adults in Britain believe it is important to buy sustainably sourced food, despite most admitting they don't know how to do their bit to help the planet through the foods they buy.
Our survey about food sustainability and public knowledge of where popular food comes from, produced via OnePoll, has shown that millions of Britons don't know the source of common foodstuffs.
Our very own favourite kitchen staple, maple syrup, was revealed to be a mystery to many respondents; of those who took part in the survey most (61%) have no idea how Maple syrup is produced – nearly a quarter believe maple syrup is made from tree bark!
As well as confusion over the origins of maple syrup, a third of Brits don't know that feta is made from sheep's milk, half don't know that black pudding is primarily made from pig's blood and 66% are unaware that peanuts grow underground!
This lack of knowledge of the origins of popular foods raises questions over awareness of sustainability sourced ingredients.
Better food knowledge is essential for sustainable cooking
James Golding, one of our UK Chef Ambassadors, called for better knowledge of foods and sustainability when cooking.
James said: "The research has revealed some interesting knowledge gaps around common foods that people consume every day.
"The origins of some of these foods will certainly surprise people, despite eating them frequently – and similarly, knowing whether these items are sustainably sourced will be unknown to many.
"While people know sustainability is important, it can sometimes be one of those things that slips to the back of people's minds when they're doing their food shop."
As part of our ongoing mission to educate the next generation and highlight the benefits of maple syrup, we're proud of our educational food engagement programmes, which cover the history of maple, its origins and the four distinct grades of syrup.
We do this by inspiring the next generation to be curious about what they eat and explore the wonderful world of food through fun and accessible kitchen adventures workbooks.
This sustainable food education is definitely timely, with the results of our survey highlighting a desire amongst British consumers to shop sustainably but a lack of knowledge as to how to go about this.
Our study found that 64% of British adults see the importance of buying sustainably sourced foods, however 73% claimed they didn't know what they can do to help the planet with the food they buy.
This compares to only 30% of adults claiming they never think about how their food is produced, while 55% admitted that they'd turn a blind eye to production processes in favour of buying lower quality produce.
Finally, 56% claimed they would consider changing their eating habits to help the planet, with one in six Brits already taking this step.
The impact of food on the environment
With the food we consume having a direct impact on the environment, whether that's the produce itself or the way items are farmed, it's promising that almost half (47%) of those surveyed claiming that knowing that a certain food had a positive impact on the ecosystem would affect their shopping habits.
With this in mind, it's important to identify sustainable products and find ingredients that have a positive impact on our ecosystem.
One such example is pure Canadian maple syrup, with the maple forests of Québec providing an important ecosystem that reduces soil erosion, water runoff and even improves air quality. 962,200 metric tons of carbon is absorbed by maple syrup producing forests each year.
These vast protected forests are crucial for regulating climate control as well as providing a home for the many species of animals that live there. Maple forests used for maple production are generally protected from logging by Quebec law and cannot be cut down. When someone uses 1 tsp of a maple product instead of 1 tsp of another sweetener each day for a year two maple trees go into production and under protection.
On top of this, the way maple syrup is produced is extremely sustainable, with well-tended trees yielding sap for well over 100 years. In fact, many maple producers have been producing maple syrup from the same trees for generations. Producing maple is one of the least invasive ways to use the Quebec maple forest. It is the only industry that can guarantee retaining this ecosystem for future generations.
Furthermore, even dead and diseased trees continue to be used in various ways, namely as lumber or to fuel evaporators in sugar shacks.
So, whether you're looking for a natural source of energy or a bold ingredient with a versatile flavour profile to complement regular recipes, pure Canadian maple syrup is a sustainable, and vegan-friendly, option!
A natural source of energy
Maple syrup is a natural source of energy. Check out our recipes for food and drinks before, during, and after exercise.