Five ways to eat naturally with maple syrup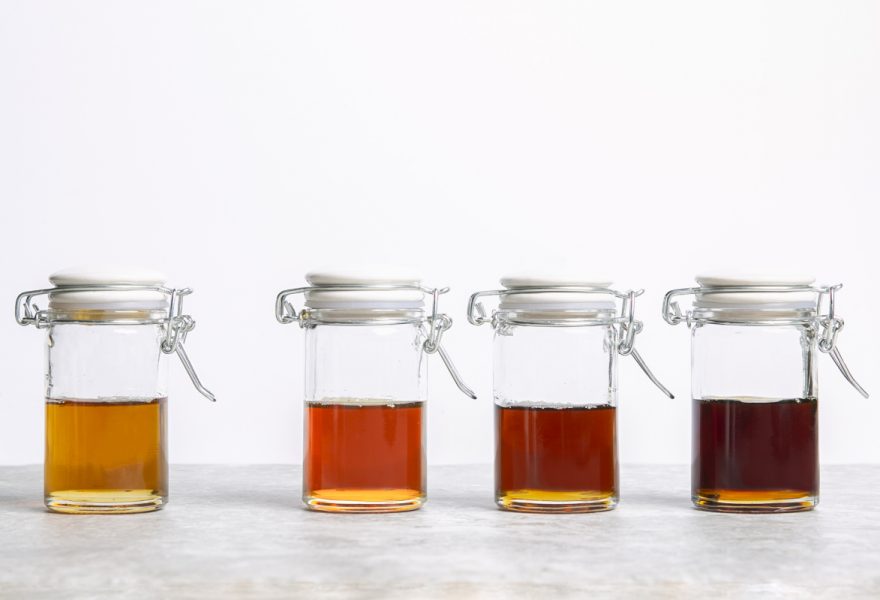 ---
It's no secret that lots of us have a sweet tooth and can't resist a pudding, a biscuit or a chocolate bar when tempted. But despite tasting good, eating too many treats that are high in sugar could have an impact on your health and put you at an increased risk of poor health in the future.
So, what if we told you that there was a natural alternative which tastes just as good and is also good for you when eaten in moderation?
Minimally processed natural ingredients from nature, such as maple syrup, can be used as a replacement for highly refined sweeteners, such as caster sugar, or for other liquid sugars such as golden syrup, date or agave. With that in mind, we've compiled a list of food and drinks that you can easily add maple syrup to when looking to enhance their flavour.
Tea and coffee
It's a topic that divides the nation – whether the great British cup of tea tastes better with or without sugar.
If you prefer to add that little bit of sweetness to your hot drink, why not try adding a drop of maple syrup instead? It has no artificial colours, flavours or preservatives and is high in essential vitamins and minerals – so it not only tastes good, but it does good for your body, too!
Cereal
Many of us add a teaspoon-full of sugar to our cereal or porridge in the morning to make it taste that little bit sweeter. Instead, why not choose the natural alternative and drizzle some maple syrup over your breakfast?
Maple syrup is rich in riboflavin (vitamin B12), which helps to reduce tiredness and fatigue when consumed as part of a healthy balanced diet and lifestyle, so will make a great addition to your breakfast, setting you up for the day ahead.
Baking
Over the Covid-19 lockdown, many of us have channelled our inner Mary Berry and become baking experts, but the sugar intake from home-baked treats can be problematic.
You can reduce your sugar intake in cooking and baking by choosing a natural, unrefined alternative. Maple syrup is well suited to replace and reduce the quantity of sugars you consume, and a little goes a long way whilst still giving a delicious, sweet taste to your baking creations.
Pancakes
Whether you prefer sweet or savoury pancakes, or maybe even a mixture of both, maple syrup is the perfect addition. Not only is it the ideal pancake topper but this delicious and versatile ingredient can also be added to the batter mixture.
The complex flavours and the purity of maple syrup makes it an attractive, all-natural alternative to give your pancakes that little bit of sweetness.
Yoghurt
If you're looking for a healthy treat to satisfy your sweet tooth craving, try adding maple syrup to natural or Greek yoghurt. You could even make this frozen strawberry, maple and yoghurt bark.
Maple syrup is rich in the mineral manganese, which helps to look after the bones and connective tissue, as well as being a source of copper, which is an important mineral that supports the nervous and immune systems and contributes to iron transport in the body when consumed as part of a healthy balanced diet and lifestyle.
Not only that, but it is also a source of potassium which contributes to normal muscle function, normal blood pressure and the nervous system, as part of a healthy balanced diet and lifestyle.
Your guide to replacing refined sugar
---
---
A natural source of energy
Maple syrup is a natural source of energy. Check out our recipes for food and drinks before, during, and after exercise.