Recipes you'll want to try this Veganuary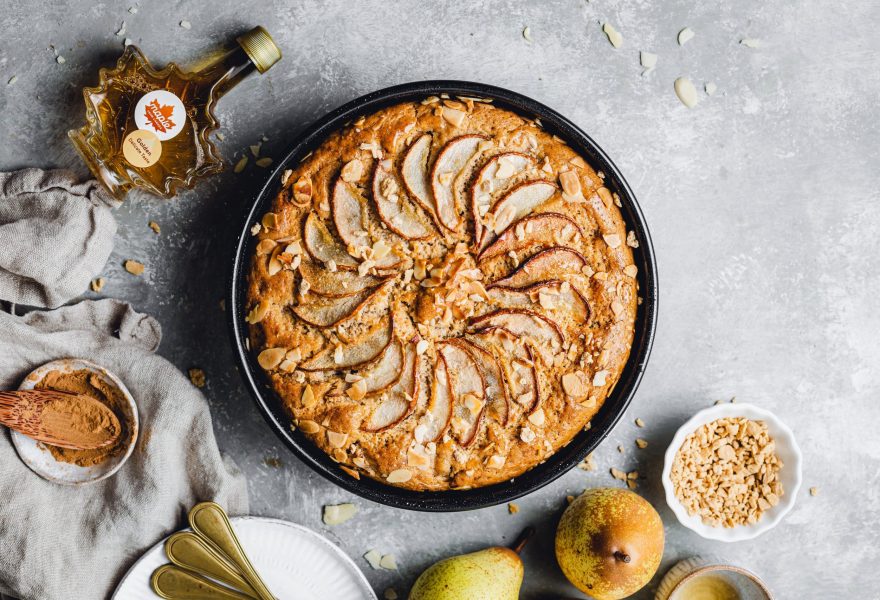 ---
Veganuary is here! Since its inception in 2014, Veganuary has encouraged people to consider going vegan for the month of January. Inspiring over one million people globally, Veganuary aims to make vegan/plant-based diets more visible and accessible.
The health benefits of incorporating a vegan diet are varied and plentiful, however many people may feel that finding appropriate plant-based alternatives to foods and ingredients we know and love can be difficult.
One vegan-friendly ingredient that is considered a staple in many households is of course, maple syrup! Pure Canadian maple syrup is not only an all-natural sugar, free from any additives and preservatives, it's also 100% vegan – making it the perfect replacement to honey and other artificial sugars and sweeteners.
Pure Canadian maple syrup is versatility personified; packed with a whole host of vitamins and minerals, coupled with a unique taste and flavour, it's the perfect addition to a variety of popular vegan meals.
If you're looking for delicious vegan recipes to try this month, we've got you covered! From savoury to sweet, the taste of maple complements all dishes.
Here is a round-up of our top vegan recipes, including some from our favourite food bloggers – starting with delightfully fluffy vegan pancakes, a recipe by The Sasha Diaries. Topped with strawberries, hazelnuts, vegan whipped cream and delicious maple flakes these pancakes are too good to only enjoy one month of the year!
For something hearty and filling, why not try our vegan aubergine and maple hot pot? Bursting with flavour, this veggie one-pot special is the ideal winter warmer.
If you're looking for something to satiate your meat cravings, these BBQ king oyster mushroom ribs by Vegan at Tiff's are sure to do just that.
Moving on to dessert, this vegan pear cake by My Vegan Minimalist – an ideal recipe for beginners – is light, fluffy and has delicious hints of cinnamon and lemon, which are complemented by the rich taste of pure amber maple syrup. The recipe shows that vegan desserts can still be a treat!
Find out more about the 100% vegan quality of pure Canadian maple syrup here.
Don't forget to share your recipe recreations with us on Facebook, Twitter or Instagram.
A natural source of energy
Maple syrup is a natural source of energy. Check out our recipes for food and drinks before, during, and after exercise.