The perfect Christmas dinner made easy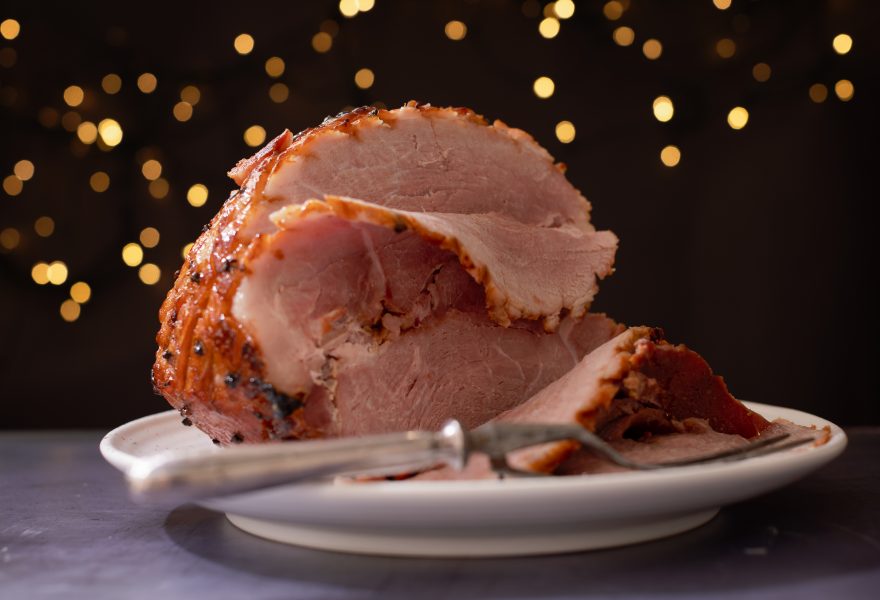 ---
With preparation for festive celebrations well underway, we've put together our favourite simple yet scrumptious Christmas dinner recipes so you can spend as much time with guests and not slaving over the stove on the big day.
Simple Starters
Starting off with our twist on a Christmas classic: Maple Prawn Cocktail. In this no-cook dish we've balanced the sweetness of maple, the fire of tabasco and the creaminess of mayonnaise to create the perfect Marie Rose sauce to coat your favourite prawns. Served on a bed of crunchy Radicchio instead of the usual iceberg lettuce – this elevated classic won't disappoint.
With the increase in popularity of plant-based diets, the prospect of hosting a vegan guest for Christmas may be a daunting one. But fear not, our Speedy Vegan Maple Pate takes little effort, can be made in advance of the big day and, most importantly, tastes amazing.
Hearty Mains
You can't have Christmas without a baked ham. In our version, a delicious ham joint is covered in a sticky, sweet maple and mustard glaze and only takes 35 minutes to bake. If you have any left, the meat will keep for up to five days which means you can also satisfy those unexpected guests in the run up to New Year.
If you're looking to really impress this Christmas, our Oven Roasted Fish with a Maple Glaze looks elegant on the centre of your table but is an effortless recipe with just three steps. The secret to this dish is sourcing good quality fish, and although we opted for a side of brill; halibut, turbot or sole would work equally well.
Brussel sprouts are as dividing as family games at Christmas, but by leaving your pan of boiling water in the past and caramelising your sprouts with maple syrup, butter and sprinkling with pecans – we're confident that this maple sprout recipe will be a new Christmas favourite!
Delicious Dessert
Deceptively easy to make, our no-churn Christmas Cake Maple Ice Cream is an indulgent treat for the whole family and is a great use for any leftover Christmas cake. Made with just four ingredients and can be ready well in advance, you'll be returning to this recipe every year.
Drinks Recipes
Despite being around for over 100 years, the negroni has surged in popularity over the past year to become one of the most popular cocktails of 2021! For a trendy Christmas tipple making the most of spirits you may already have in the cupboard, our Maple version adds a touch of sweetness to the classic combination of gin, Campari and vermouth.
If you prefer a longer, citrusy cocktail, then why not try our Maple and Blood Orange Campari Punch? Using the same spirits as a Negroni, this drink is best served in a big bowl with loads of ice for a Christmas to remember…or not!
More Christmas Recipes
For more festive recipes featuring our favourite ingredient, click here, or download our free Christmas cookbook right here.
A natural source of energy
Maple syrup is a natural source of energy. Check out our recipes for food and drinks before, during, and after exercise.