Pancake Day the maple way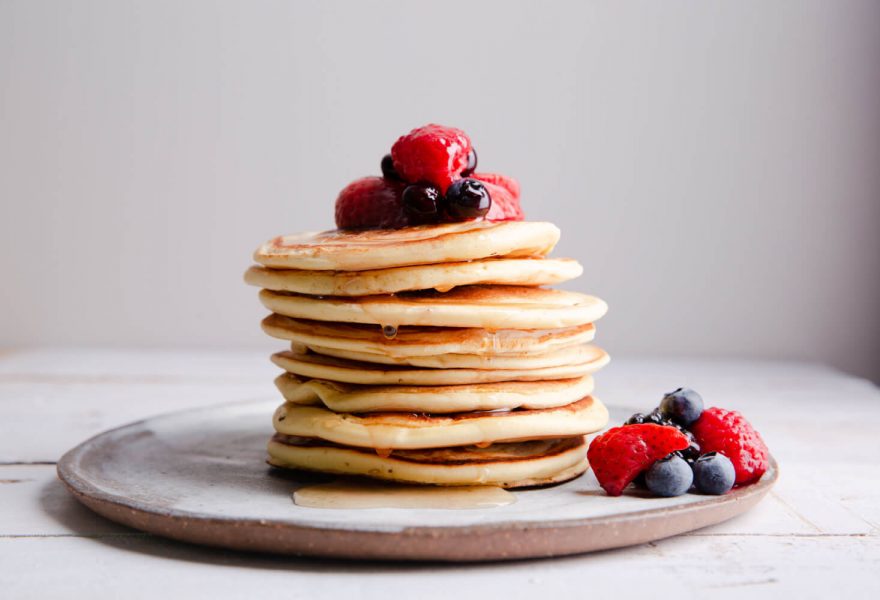 ---
Pancake Day is arguably one of the biggest days in the calendar for maple syrup lovers – whether you prefer sweet or savoury pancakes, or maybe even a mixture of both, maple is the perfect addition.
Not only is it the ideal pancake topper, but this delicious and versatile ingredient can also be used within the mixture of the batter. Whichever you prefer, we've compiled a great selection of maple-infused recipes for you to create at home this lockdown Pancake Day.
---
---
If you're into savoury pancakes, then you'll love Georgina Hayden's pancakes with maple bacon, chipotle and avocado. The crispy, smoked, streaky maple bacon complements the creamy avocado perfectly and the chipotle mayo gives it a little kick to get your tastebuds tingling!
Alternatively, if you fancy a healthier, more breakfast-appropriate pancake then why not try these spinach pancakes with maple and eggs? You'll be starting the day right with a nutritional meal packed full of goodness and powered with three key elements (carbohydrates, proteins and fats), these pancakes will give you plenty of energy for the day ahead.
As we can't dine out this Pancake Day, you can create that fine-dining pancake experience at home with these sweet potato pancakes, accompanied with maple glaze and smoked salmon. Taking only 10 minutes to make, these pancakes are great for brunch and are also super healthy.
---
---
However, if sweet pancakes are your thing then you'll love Manon Lagrève's "real" crêpe Bretonne with maple salted caramel and apples. These indulgent pancakes, which contain apples, maple syrup, double cream and a dash of brandy, are certainly a Pancake Day treat sure to leave you drooling!
Perhaps you fancy shaking things up a bit this Pancake Day? If this is the case, these sweet but savoury cream cheese fritters with maple summer cherries will do the job. The savoury pancake mix, combined with the sweet and fruity topping, may sound unusual but it certainly tastes good.
For those of you that are carrying Veganuary on into the rest of the year and are thinking you'll have to give Pancake Day a miss this year, think again. David Colcombe's maple vegan pancakes are simple and easy to make, with only 5 ingredients, and take just 15 minutes to make. Top with your favourite fruit and a drizzle of maple syrup, and you're done!
You can find all of our maple-inspired pancake recipes here and don't forget to share your creations with us on Facebook, Twitter and Instagram. Happy flipping!
A natural source of energy
Maple syrup is a natural source of energy. Check out our recipes for food and drinks before, during, and after exercise.