Afternoon Tea Week: How are you celebrating?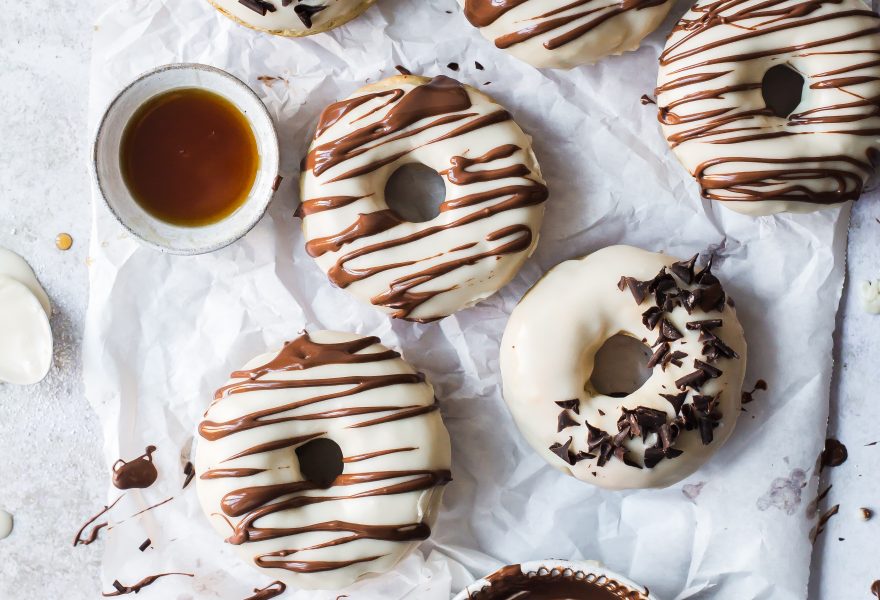 ---
It's Afternoon Tea Week (9th August – 15th August) in the UK, and there is nothing more traditionally British than Afternoon Tea and a catch up with your loved ones. Baked treats and a brew make the perfect combination and is something that has been enjoyed by Brits since the 1800's.
Luckily, you don't have to be a master baker to be able to enjoy the luxury of our afternoon tea treats. We've picked out some of our very best (and easiest to prepare!) recipes and some fun games to help you make the most of this British tradition without the fuss. So join in with the celebrations!
Tasty Tea-time Treats
At Maple from Canada UK, we have recipes for every occasion, and afternoon tea is no exception. There is no better compliment to a good old British cuppa than cake, so why not switch it up a little this week and try your hand at some easy but delicious maple-inspired bakes.
We love a carrot cake in the UK, and our carrot and maple cake has an extra special twist to tingle your tastebuds. Using everyday household ingredients, this recipe is a simple addition to your afternoon tea celebrations and is sure to impress your guests.
Vegans don't need to miss out, as we have plenty of vegan alternatives to traditional cakes to try. My Vegan Minimalist has created a simple, light and fluffy treat with hints of lemon, cinnamon and of course pure, Canadian maple syrup. Check out her Vegan Pear Cake which only has a 20-minute prep time!
This tasty Berry and Maple Pavlova is a great summery afternoon tea treat, it's a perfect blend of crunchy and chewy textures and serves around 10 – 12 guests quite easily. Using maple syrup as your glaze gives a completely natural alternative to refined or other liquid sugars and gives an amazing depth of flavour to top off a spectacular looking dish with some golden goodness.
For more inspiration, visit our classic sweet treats recipe category.
Tea Party Activities
There's nothing more British than putting the world to rights over a brew, but it's always great to have some fun activities planned, for your friends and family to enjoy together.
Tea Tray Memory
This one is super simple: grab a tea tray and some random household objects of any size – the more random, the better!
Next, place them on the tray and let your guests try and memorise as many items of the tray as they can for 1 minute.
After taking the tray away, ask your guests to note down as many of the items as they can remember, the person who correctly identifies the most items wins!
The Tea Bag Toss
Make use of the numerous teabags being consumed and grab some Tupperware for this fun game! This one's great for the whole family – just make sure to cool the teabags first!
All you need to do is set up your Tupperware on the table (and away from anything valuable!) and give each one a different number. These will be your scoring system.
Next, simply set up a line a few feet away from your table and ask your guests to line up against it, taking it in turns to launch a teabag towards the Tupperware. Whoever scores the most points is the winner and gets an extra slice of cake!
Your Free Cookbook
We haven't limited our recipes to sweet treats! If you're looking for naturally nutritious mains, sides, snacks or even cocktails, don't hesitate to download your free cookbook and discover the magic of maple.
A natural source of energy
Maple syrup is a natural source of energy. Check out our recipes for food and drinks before, during, and after exercise.