How to make Mother's Day memorable this year
---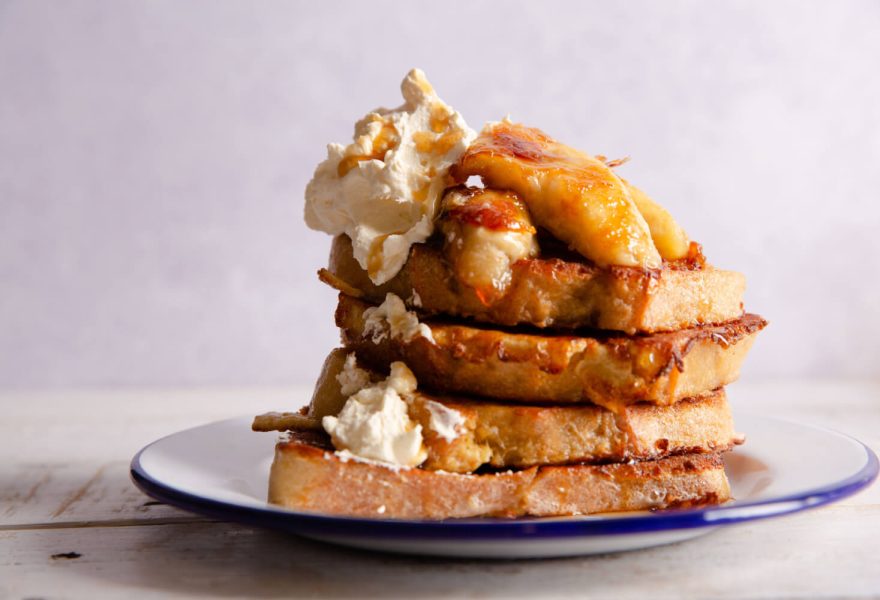 ---
Sunday 27th March is Mother's Day in the UK, a day to celebrate and spread love for all the amazing mums out there. It can often be hard to decide what to buy or do with your mum on Mother's Day but cooking and baking delicious treats can never fail to impress. 
Especially with it being a Sunday, a leisurely brunch, so she can have a lie in, would be the perfect start to Mother's Day. Then after a sunny springtime walk the kettle is put on and what better than a slice of homemade cake to accompany it. Luckily, we have just the recipes for this gorgeous Mothering Sunday scenario. 
Blissful Brunch 
Mother's Day is an opportunity to impress with your cookery and baking skills. So, if you want to push the boat out, consider making our maple, bacon, pecan and bourbon swirls. These brioche-based treats have the sweetness of pure Canadian maple syrup running through them, which is offset with the sharp saltiness of bacon pieces. Even though these may sound like a decadent brunch choice, the brioche has such a light and fluffy texture it won't even touch the sides. Our chef also has a top tip for this recipe – once you have cut your dough into swirls, you can freeze some for cooking later, making it easy to prepare them ahead of the actual day.  
If you're looking for a more filling and indulgent brunch option, then our maple and vanilla French toast will be right choice for you on Sunday. This French toast recipe, cooked with vanilla and maple syrup, is topped with luscious, caramelised banana. Therefore, you have the combination of the crispy, crunch of French toast, with the soft texture of caramelised banana on top. You certainly have to have a sweet tooth to tackle this delicious recipe, it is a sweet sensation.  
However, some mothers may be trying to adopt a healthier diet over Lent or in general, so having a lighter brunch option is a good idea. Our maple granola parfait is a fabulous option for something light on a sunny spring morning. The parfait layers crunchy granola, pure Canadian maple syrup, fresh blueberries, and smooth yoghurt. This fresh brunch dish will also leave you with room to enjoy even more delicious food throughout Mother's Day.  
Comforting Cakes
A leisurely Mother's Day afternoon cannot be complete without a cup of tea and a slice of lovingly homemade cake. The end of March marks the end of lemons' peak season, so make the most of their delicious flavour by making our iced lemon cake. This traditional recipe is likely to have been made by generations of mothers in your family, with it being a classic dating back to the 19th century, and sometimes you just can't beat a classic. Enjoy this tangy loaf cake straight out of the oven on Sunday afternoon.  
Another classic is a carrot cake, so why not try making our carrot and maple cake. This cake has an incredibly moist crumb texture, spiced with ginger, cloves and cinnamon to give it that traditional flavour. A carrot cake is also an incredibly popular cake around Easter time, so it may be a good idea to get a bit of practice in as we move towards this holiday season. This recipe uses a loaf tin, but you can easily transfer the mixture into circular cake tins if you would prefer. 
If you are short on time this Sunday, these maple syrup cupcakes with cream cheese frosting could be the recipe for you as they only take twenty minutes to cook in the oven. This recipe uses the simple creaming method to make the cupcake mixture, where you cream the butter and sugar together before adding the other ingredients. To top the cupcakes, we suggest a moreish cream cheese frosting. You could even put this frosting on top of the carrot and maple cake if you so please. 
We hope you enjoy a delightful day with your mum on Sunday, and if you are looking for any more inspiration on what to bake or cook then take a look at the rest of our maple-infused recipes here. 
A natural source of energy
Maple syrup is a natural source of energy. Check out our recipes for food and drinks before, during, and after exercise.