Picnic recipes to pack in your hamper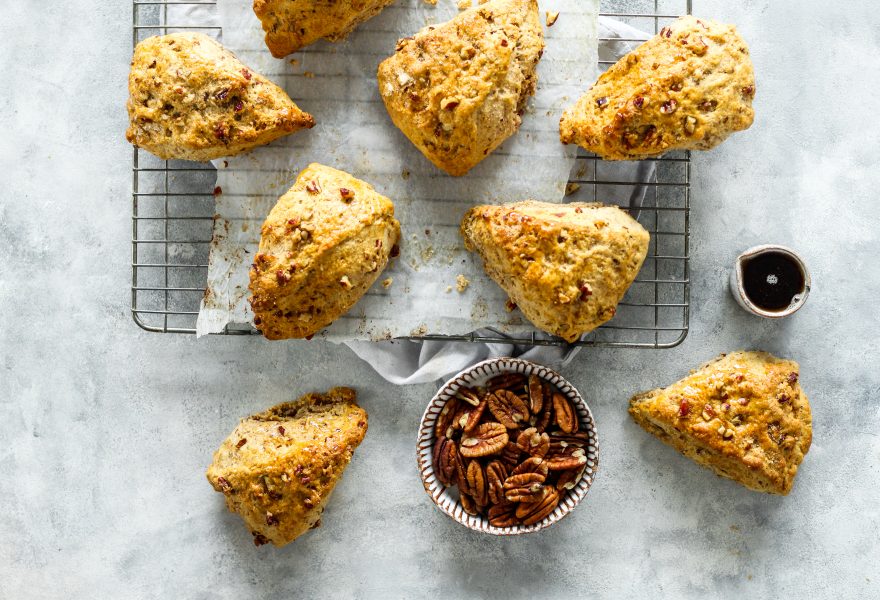 ---
National Picnic Week is here, and as the weather gets warmer and days become longer, now is the ideal time to get outside and enjoy a perfect picnic.
As more of us are taking to the great outdoors as a form of safe socialising, National Picnic Week begins from Monday 22nd June to Sunday 28th, and it couldn't have come at a better time. The key components of a good picnic are blue skies, grassy landscapes, comfy blankets and of course, the all-important food.
To help you get started, we have rounded up a few of our favourite picnic recipes.
Starting light with a crustless tomato quiche with maple, which is a firm family favourite and one that children are sure to enjoy too. The quiche can be made in advance and enjoyed cold with a side salad like our watermelon, feta and radish salad with maple dressing, perfect for those long summer days.
For the pasta salad fans, elevate your usual dish with this delicious chicken, bacon and pea penne recipe. You can also make this the night before and keep fresh in a container, ready to be packed into your basket the next day.
To add a personal touch, include a selection of homemade sweet treats. Why not bake a batch of vegan maple and pecan scones? A twist on the classic scone, these are completely dairy free and totally tasty.
Lastly, another one of our favourite baking recipes is our maple and blueberry muffins – these delicious fruity muffins can be made with minimum fuss and are perfect for summertime snacking.
Tips for the perfect picnic include:
Preparing food and snacks in advance so they're ready to go with the least amount of fuss
Being sure to accommodate for cool drinks and cold foods using coolers and portable freezers
Packing blankets, napkins, also remembering to take separate cutlery to avoid cross contamination if meeting with people from other households
Add a surface to rest food on such as a tray
Taking bags to collect left over rubbish that needs to be disposed of in case there's a lack of access to any bins, ensuring that spaces are left tidy
Happy picnicking!
A natural source of energy
Maple syrup is a natural source of energy. Check out our recipes for food and drinks before, during, and after exercise.