Brits turn to maple syrup in lockdown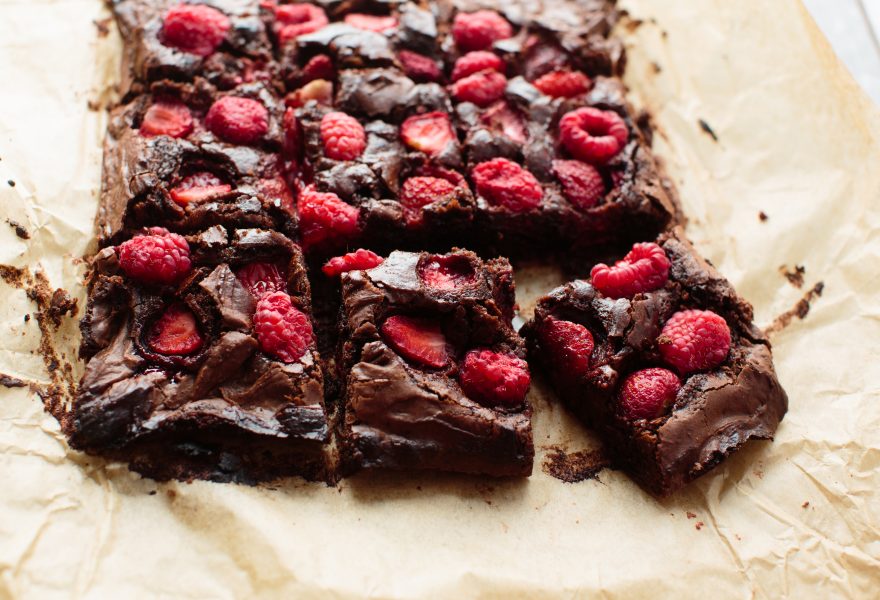 ---
A recent survey conducted by Maple from Canada has revealed that lifestyle changes caused by the UK being plunged into lockdown has led to maple syrup fans using the ingredient more often in their day-to-day cooking.
Users who buy it regularly have increased from 24% in 2019 to 32% in 2020, and 41% of fans are now buying maple syrup four times a year or more, compared to 31% in 2019.
Also, a lot more women were eating maple syrup regularly in 2020 compared to 2019 (18% vs 12%), with men only slightly increasing their regular consumption in the same time period (13% vs 14%).
---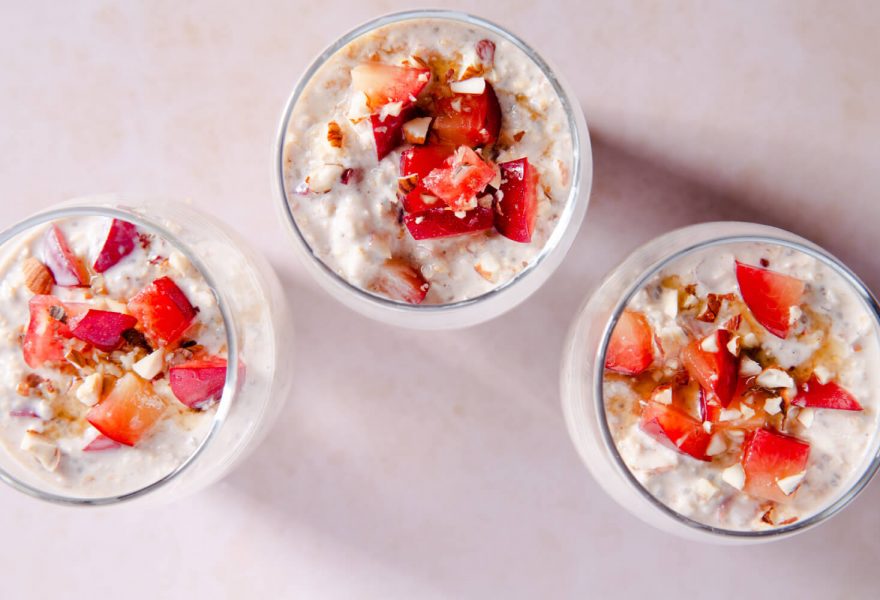 ---
Breakfast boost
Previous research showed maple syrup was most likely to be eaten at breakfast time and this increased over lockdown with 58% of people eating breakfast at home more often. It was most commonly used on pancakes and waffles (with an increase of 20%) during lockdown but more people are also now using it to top cereals and porridge (an increase of 13%).
Why not try Maple from Canada's savoury Spinach Pancakes recipe for a healthy but delicious start to the day or our easy twist on porridge with these Overnight Oats.
---
---
Baking mad
During the first lockdown and throughout the rest of 2020, 14% of people used maple syrup more in baking. When asked about new usages, baking cakes and flapjacks were frequently mentioned, with 35% baking more than usual, 34% having more snacks and 32% having more treats. This was caused by having more time to experiment, wanting to try new things and to treat themselves and family.
Put a twist on the classic lockdown favourite with our Maple Banana Bread or push the bread baking boat out with our Maple, Fig and Pecan Bread.
---
---
Comforting, healthier treats
Since the pandemic began, maple syrup users have started to think of the syrup as delicious and as a favourite treat, with 49% of those who increased their usage, saying they had started to see maple syrup more as a comfort food. There is also more of an appreciation of its nutritional benefits, with 42% of those who increased their usage saying they now feel it's a healthier alternative to sugar.
For a healthy treat, why not try our Macadamia Nut and Maple Brittle or these gooey and delicious Healthy Maple Brownie Bars.
Mylène Denicolaï, Promotion and Market Development Director for Maple from Canada said: "We're glad that maple syrup has brought some comfort to the British people during a difficult year and encouraged people to experiment with more home cooking and new flavours. We hope that these good cooking habits stay with us as the world returns to normal at some point. Maple tapping season starts in March and we're really excited to see the outcome, last year was a bumper yield and we expect the same again this year. It's an exciting time for maple."
---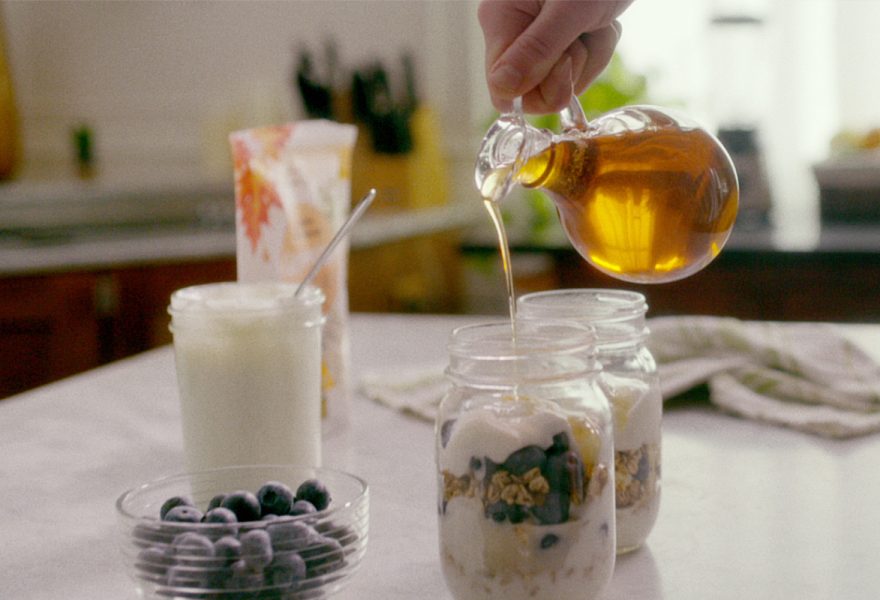 ---
About the survey
From January to November 2020, Maple from Canada noticed an impressive 54.6% increase in exports of Canadian maple syrup, and associated products such as maple spread, to the UK compared with the previous year.
Curious to find out what caused the increase, we conducted a survey amongst over 1,000 adults to see how their habits changed during the first lockdown and throughout the rest of 2020. 
A natural source of energy
Maple syrup is a natural source of energy. Check out our recipes for food and drinks before, during, and after exercise.